Hiking to Sipi Falls on Mount Elgon in Uganda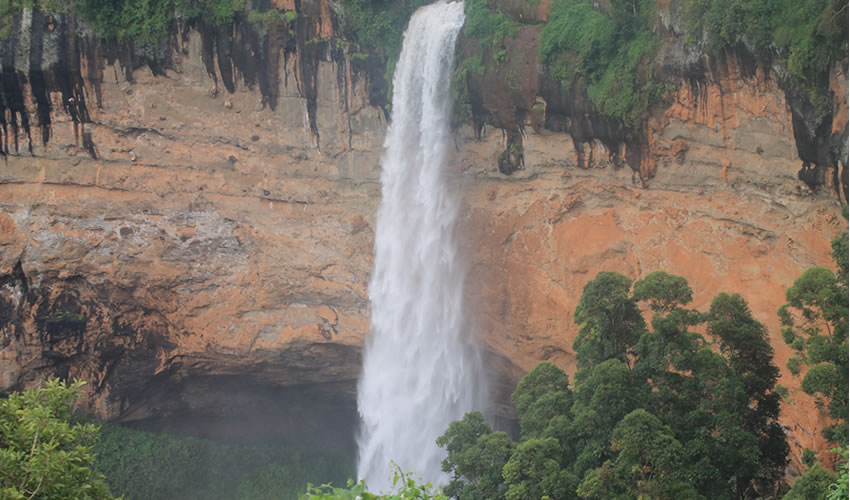 Hiking to Sipi Falls on Mount Elgon in Uganda offers stunning views of Mount Elgon and the plains of Eastern and Northern Uganda. The falls themselves are described as perhaps the most romantic in Africa.
There are large numbers of falls, not just the one featured in most of the promotional materials. These are accessible via a network of well maintained local trails, but the walking is not easy and a reasonable level of fitness is required. The resorts guides tend to offer only the short walk around the falls beneath the village, but can arrange longer walks if requested.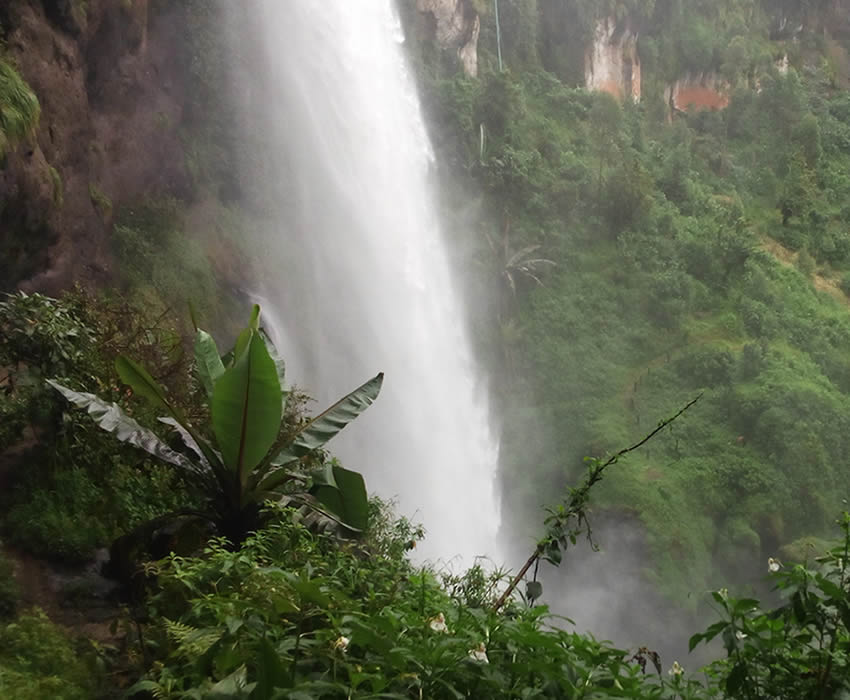 It takes about 2 hours hiking around the Sipi Falls and it is preferable during the morning. The scenery is breathtaking. It offers an opportunity to view birds amidst the cool weather. The trails are steep and slippery, but more adventurous as you go through the caves as the waters hit the gigantic rocks.
Along the way, visitors appreciate the native dwellers and their source of livelihood. The natives grow Arabica coffee, and they offer agricultural tours of their plantations, coffee processing and tasting.
Sipi Falls are situated on the lower slopes of Mount Elgon at an altitude of 1,750m, close to the village of Sipi, 60 km and a drive of about two and half to three hours from Mbale on the Kapchorwa road depending on the weather conditions. The waterfall and the surrounding area are very pretty and it is pleasant place to spend a few days unwinding.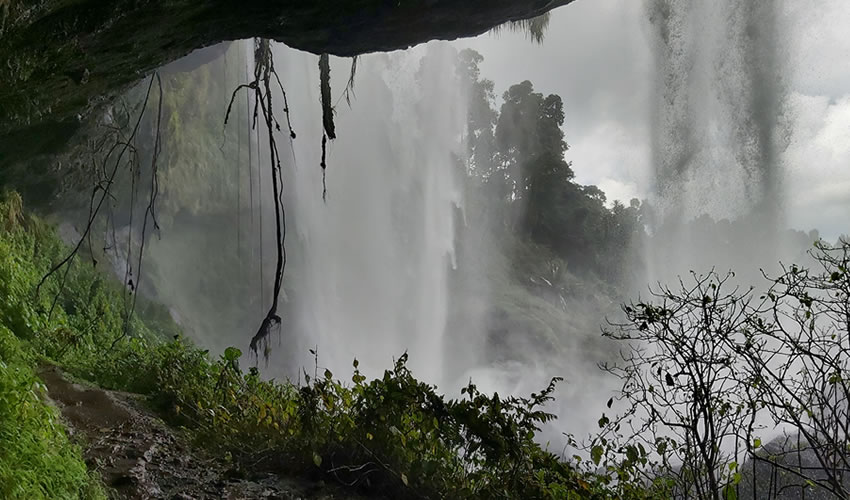 Contact us today to know more about the Hiking to Sipi Falls on Mount Elgon in Uganda and to book our 7 days Mount Elgon Hiking Safari which takes you to Mount Elgon which has the largest surface area any extinct Volcano has ever had in the world. The mountain rises through a series of gradual slopes punctuated by steep cliffs to a height of 4,321 m above sea level.