Mburo Safari Lodge in Lake Mburo National Park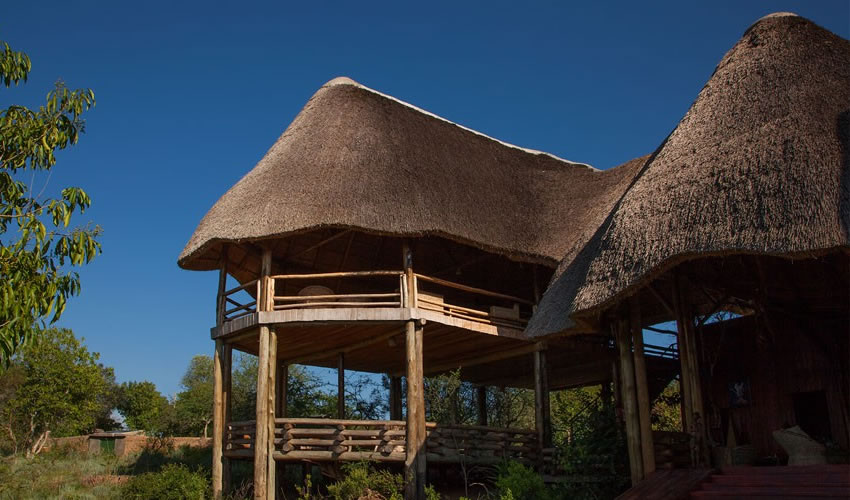 Mburo Safari Lodge in Lake Mburo National Park has a high class restaurant that serves a variety of local and International cuisines. The restaurant boasts of scenic views of Lake Mburo National Park, a gift shop and free WiFi. On the Mburo rocks, at the back of the restaurant, bush fires are made and it is an ideal place to witness the sunrise. Mburo Safari lodge has a swimming pool and well stocked bar.
The facility has a main lodge, cottages and honeymoon house for those hoping to rekindle their romance. All structures are raised on a wooden platform and covered by grass thatched roof which offers as blend with the environment. Each room has private bathroom with hot showers and toilets, wooden furniture and comfortable king size beds. Among the 10 luxury spacious cottages, African style and luxurious en suite bathrooms are paramount.
Mburo Safari Lodge in Lake Mburo National Park offers adventure opportunities such as walking safari to get close to the animals, boat trip and birding in lake Mburo National Park, community walks, sport fishing and picnics.
The lodge supports local people around with jobs and purchase of their materials. It also enables guests appreciate the lifestyles of the local people such as grazing and milking the long horned cattle, and how they grow crops.
Mburo Safari Lodge is situated in Lake Mburo National Park found in Kiruhura district. The lodge is a second home of Zebras and impalas. The lodge has a resident Bushbuck and a resident troop of Vervet Monkeys. The facility reflects the richness and diversity of Lake Mburo National Park which has an impressive bird list with over 330 species recorded.