Welcome to Uganda, "The Pearl of Africa". African Pearl Safaris (APS) is a tour company based in Kampala-Uganda. APS is not only one of the oldest indigenous tour companies in Uganda but is also one of the most highly respected in the tourism fraternity because of its efficient and serious managers. We are an organized company and often go out of our way to satisfy our customers.
Uganda had often been portrayed as a land of broken dreams and dictators, but of recent there is something more than that. Uganda is now a land of dignity and determination.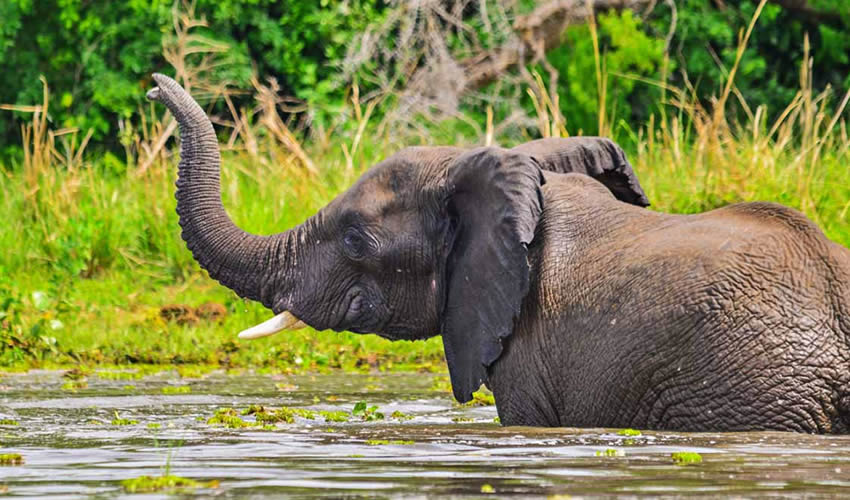 It is home to the famous Rwenzori Mountains, also known as the Legendary Mountains of the Moon, and to the source of the Nile, the majestic Murchison Falls, Africa's largest lake, tree climbing lions and the largest flocks of skimmers.
A travel to this East African jewel (Uganda) is a reminder of where we have come from. While here, you will be able to interact with our wild relatives – the gorillas, chimpanzees, olive baboons, colobus monkeys, vervets and blue monkeys. Such is the diversity of our country. Nature in Uganda Safaris is as comical as it is awe inspiring. It is with this reason that we encourage you to come and see for yourselves. As you may have noticed, many companies have a dream, but African Pearl Safaris has a vision, a vision forged from many years of experience creating superb tour programs to Uganda.
From its inception, APS has stressed a high level of personalized service, creative itineraries and a deep commitment to fulfilling the travelers' often unspoken needs as well as giving something back to the people and cultures we visit.
For Uganda tour activities (itineraries) that are on offer, we request you to scroll further through our website. We remain optimistic that you will not only add Uganda to the list of your destinations but will also choose us to be your ground handlers.
Looking forward to handling a safari for you. Welcome To Uganda.
Kind Regards,
Azarias Baryaruha
Chairman/ Managing Director