Here are some of the best Uganda hotels. Contact us for the best places where to stay in Kampala Uganda.
Emin Pasha Hotel
Kampala's unique boutique hotel that evokes another era when taste, gentle service, ambiance and comfort were the hallmarks of a good hotel. We still believe this to be true, but we know that our guests also need modern amenities and up-to-date technology to ensure a happy stay. At Emin Pasha we have created a harmonious balance between old and new. Tradition blends seamlessly with contemporary – from the architecture to the furnishings and soft touches, to those modern amenities that today's business and leisure traveler requires.
Serena Hotel Kampala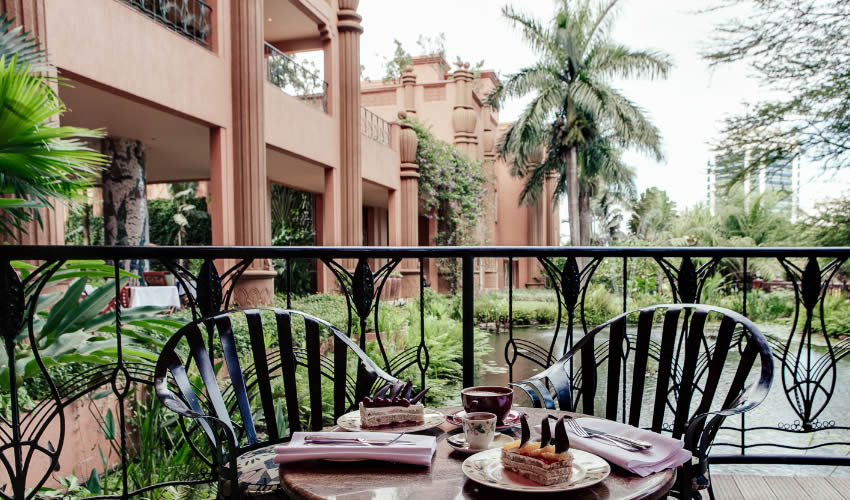 Ideally located at the very heart of Kampala, the hotel stands amidst 72 acres of landscaped grounds and water gardens. An oasis of cool and green, encircled by the seven hills of Kampala Uganda, this 152-room world-class hotel is the focal point of national, regional, business, political and social life. Drawing its architectural inspiration from the abundance of Uganda's lakes and rivers, the hotel has been created around a central water theme, which manifests itself both in the extensive water gardens and in the hand-carved panels and shimmering mosaics with which it is decorated.
Cassia Lodge
Cassia Lodge is located on Buziga Hill, one of the highest hills of Kampala, close to Lake Victoria. The environment is cool with no mosquitoes and an astonishing view of the lake as well as the city. We offer excellent international cuisine in a serene environment. In addition, we have conference facilities, a business center, wireless Internet connection, a large swimming pool and 20 luxurious rooms with satellite television, bar and balcony overlooking Lake Victoria.
Hotel Triangle Kampala Uganda
This 4 star venue offers business travelers a professional and comfortable environment from which to work right in the heart of Kampala city. Tourists will find our location very convenient as a hub to visit places of interest in and around the city as well as discovering the hugely popular Arts and Craft market directly across. Make your stay in Kampala a success by letting us host you at Hotel Triangle. We assure you a warm welcome and memorable stay with us.
Metropole Hotel Kampala
Situated in Kampala, the capital city of The Pearl Of Africa (Uganda). Uganda, a picture perfect destination amidst Lake Victoria and the Nile River creates one of the best watered regions of Africa. Metropole Hotel Kampala overlooks the Uganda Golf Course and is located within the premium localities of Kampala, also known as the city of 7 Hills.
Protea Hotel Kampala
Situated in the upmarket suburb of Kololo in Kampala, only 35km from Entebbe Airport, the Protea Hotel Kampala offers GUESTS 4-star luxury and 5-star service, 59 luxurious rooms and 11 sumptuous suites, all en-suite and air-conditioned. Add to this a Business Center, 18-hour Reception as well as 24-hour Room Service and you have the perfect accommodation choice in the heart of Uganda's Capital.
Golf Course Hotel
Golf Course Hotel is a World class luxurious hotel offering you a true definition of comfort, hospitality and serving you right from our hearts. With our location in the most serene environment; adjacent to the Uganda Golf Club, you are assured of an ever green environment and freshness and ambiance. Golf course Hotel is designed to offer you the best of comfort with our spacious rooms, making Golf Course Hotel an ideal destination for discerning travelers from all over the world. Our professional and skilled staff ensures that every person is a highly treasured guest.
Holiday Express Hotel
The hotel is centrally located from everything, Holiday Express Hotel boasts of a great view of the city with most of the Kampala's attractions in view. It is located in a public-transport convenient location at the corner of Luwum and Dustur Streets in Kampala's main shopping district. With all the main shopping malls are within a walking distance which enables one to acquire any commodity at his convenience.
Lake Victoria Hotel Entebbe
Well Spacious and elegant, this lovely hotel nestles in well-manicured, palm-studded Step over the threshold of Lake Victoria into an Oasis of tranquility in classic colonial style. Tropical gardens with verandahs and terraces overlooking the calm beauty of Lake Victoria.
Airport Guest House
The guesthouse is ideally located for visitors wishing to visit local attractions in Entebbe and the surrounding area. Entebbe is home to the Uganda Wildlife Education Center, The Entebbe Botanical and is the departure point for visitors wishing to visit the Ngamba Island Chimpanzee Sanctuary in Lake Victoria. Those who have a short time / transit etc – this is the ideal place to stay.
Capitol Palace Hotel Kampala
Capitol palace hotel is conceived to provide the full range of facilities and unobtrusive service with the ambiance of Uganda Hospitality. The facilities incorporated create a perfect equation for mixing business and pleasure. The palace offers a blend of many countries to form an ideal Heritage of Africa.
Fang Fang Hotel Kampala
The hotel is close to the hub of Kampala, but set in the city's prime residential area. It is a 3 -star facility centrally located in the heart of the Center business district.
Lake Victoria Serena Resort Entebbe
Rising above white-terraced rose gardens, which descend through water cascades and fountains almost to the shores of Lake Victoria, this tranquil resort has been positioned so as to offer both a contrast and an extension to the 5-star profile of the flagship Kampala Serena Hotel, thus ensuring that the Serena portfolio embraces all aspects of Uganda's social and corporate life. A gracious terracotta and cream palace, the central citadel is encircled by broad cafe and cocktail terraces, where cushioned sofas invite relaxation.
Grand Imperial Hotel Kampala
With over 103 rooms including suites that reflect the urban elegance and easy southern charm of the city. Centrally located in Kampala, the hotel is just 30 minutes drive from the International Airport, Entebbe, and is in the heart of the Central Business District.
Imperial Royale Kampala
The hotel is centrally located in Kampala adjoining Serena Hotel and Sheraton Hotel, thus providing easy and traffic free access to government offices, banks, diplomatic missions, airline offices and shopping malls. This is the only hotel in the city with guaranteed parking for over 500 cars in dual underground levels and rooms serviced by five elevators for easy movement so that guests and visitors do not have to wait. The hotel has started to attracting the big International conferences The hotel's ultra modern health club, including an Olympic size swimming pool is situated on the fifth floor of the hotel overlooking the beauty of the Kololo Hills.
Africana Hotel Kampala
Conveniently located in 2 minutes drive from the city center and featuring a panoramic view of the city of the skyline and surrounding Hilltops, this fine Hotel has over years become a symbol of excellence, sophistication and high quality service. Our Guests are welcomed in to the elegant lobby that leads to the attractive gardens.
Fairway Hotel Kampala Uganda
With a tastefully furnished room facilities include all the comforts associated with a five star resort and will the meet the refined tastes of leisure and business travelers. Well maintained with a State-of-the-art health club facilities; Sauna, Steam bath & Swimming Pool.
City Royal Resort Kampala
The City Royal Hotel has 40 tastefully decorated modern en-suite rooms, all with air-conditioning and color Television with movie and sports channels. All rooms have direct dial telephones and high-speed internet access.
The White Castle Hotel
Set out on a luxuries quiet seven acre land 4km from Arua. Arua is 550km from Kampala accessible by air (daily scheduled flights and several charter flights) White Castle is the last comfortable and luxurious stop before the long hard journey to the heart land of Congo and Sudan.
Humura Hotel
A city based hotel but in the atmosphere of country calm. The small but elegant 18 room hotel with modern amenities (wireless internet, business center, conference facilities and guest lounge) offers the guest personalized service uncommon in larger establishments. With a modern guest lounge for quiet reading, TV viewing and other entertainment; while the gym and pool bar are also available for the guest use.
Shangri-la Hotel
One of the most safe and centrally located Hotels in Kampala located at the prestigious Kampala Club. This elegant hotel will flatter you with warm hospitality and personalized service not so common in the city. Shangri-la is well equipped with a tastefully furnished to the highest international standards, incorporating the requirements of both the business and leisure traveler. All rooms are en-suite, have satellite television, cooling, refreshment facilities, laptop sized safes, telephones with external and internal dialing, a Free high speed Internet connection.
Speke Hotel Kampala
The Hotel is situated in the heart of Kampala, close to the banks, shopping and business centers, and offers all the charms of bygone days complimented by efficient, modern service and facilities. The Speke Hotel holds a special place in the history of Uganda. Come and experience the courteous hospitality so natural to the people of Uganda.
Le Petit Village Hotel Kampala
Your visit to Uganda will not be complete without a stay at Le Petit Village. From standard to executive suites, this thatch-roofed hotel meets the needs of a variety of discerning travelers. Le Petit Village's intimate rooms are decorated in Safari Chic rustic elegance, which makes it the perfect place to relax in understated luxury. All rooms are self contained, equipped with LCD TV screens, WIFI internet connections, phone lines and complimentary mini bars. Enjoy a good swim, chill out and enjoy a view of Kampala complete with natural and local sounds from your private terrace.
Tourist Hotel Kampala
The hotel is situated in down town Kampala and is within walking distance of shops, banks and commercial offices. Stay in one of our 70 tastefully designed rooms. All these rooms are fully self-contained with an en suite bathroom, a spacious study area, direct dial telephones and multi-channel satellite T.V. sets. Taxis are readily available and there is a reserved parking area nearby for guests' vehicles.
The Lodge
The Lodge is a small and intimate boutique hotel with just nine rooms. Every three rooms have their own seating lounge, a private kitchen. It is located at Lweza, a 20 minutes drive from Entebbe International Airport, Uganda's major airport and entry point. In harmony with the environment the location of the lodge combines natural elements to give the lodge an authentic African feel. Situated on the spacious grounds, which are home to a wide variety of bird-life and provide a wonderful place to relax and enjoy an afternoon tea as you refresh from the jet lag.
Enkombe Place Apartment
A mere 10 minutes from the city, Enkombe Place provides the ideal escape from the hustle and bustle while keeping you conveniently close to the commercial center. We offer the finest in Modern Residential Luxury Apartments in East Africa, giving you a truly superior experience. Catering to both corporate and individual needs. We believe that our residents deserve first-class treatment that is why we maintain top notch facilities, dedicated staff and customer helpline.
The Haven
With 96 spacious hotel rooms surround a courtyard filled with tropical flora and dominated by an elegant ziggurat sculpture, with water gently cascading down its steps. Your room comes fully equipped with LCD flat screen with cable, hot beverage facilities, mini bar and broadband cable Internet service. Each room is equipped with: mini-bar and coffee & tea making facilities, LCD flat screen TVs with cable network, IDD phone line, In-room safety box, Individually controlled air-conditioning, 24 hour Room Service.
Mosa Court Apartment
Staying with us' will offer you the highest levels of personalized services, designed to provide maximum comfort. Our unique service levels provided by dedicated attentive staff, offers you an intimate experience and an ability to cater for your every need whatever the occasion, business or pleasure. Guests looking for rejuvenation need not look far, because the Mosa Courts Apartments features its own onsite Health Club offering a full range of treatments and services.
Speke Apartments
The Speke Apartments provide 27 modern serviced apartments in one of the best residential areas of Kampala. They are ideal for executives and their families who come to Kampala for a short to medium stay and are situated near offices and shops. Each apartment is fully furnished and self-contained equipped for 4 people. There is a bar and barbeque facility on the lawn where guests may be entertained. Plus a swimming pool and Jacuzzi.
America Recreation Centre
The American Recreation Association is one of the most popular family clubs in Kampala. We have a 12 roomed guest house with very competitive prices inclusive of breakfast and full use of the Club's facilities. A business center will cater for all your business needs and we offer broadband connection as well as a wireless Info com hotspot throughout the Club. Our outdoor sports include tennis courts, swimming pool, wading pool, volleyball, basketball, horseshoe pits and children's playground. The secure environment is ideal for families as children are able to play safely in the large grounds.
Ature Guest House
Ature guesthouse is located in the middle class suburb of Ntinda towards the north of Kampala, the capital city of Uganda. Conceived out of the need for quality and fairly priced accommodation, the result is a quaint, boutique style guesthouse, with contemporary
African decor, providing modern amenities in a clean, comfortable and cosy surrounding, with relaxed informal ambiance. For the discerning client with an eye for a good bargain,
Ature provides excellent value for money.
Tourist Backpackers Natete
Backpackers Hostel is just 2km from the city centre with easy access to public transport. The hostel features a beautifully landscaped three acre compound and gardens, huge bar area, internet cafe, restaurant, verandas overlooking the campsite, fourteen double rooms, five single rooms, and eight dormitories with a total of 64 dorm beds and the spacious campground with basic cooking facilities and camp refrigerator.
Namirembe Guest House
Namirembe Guest House is a warm and friendly Christian establishment governed by the Church Commissioners and managed by a team of dedicated staff. It is five minutes drive from the city centre and easily accessible by public transport. Situated on the outer slopes of Namirembe, the "Mother of Peace", it commands a magnificent and darling view of Kampala city, as dubbed by one of our guests, "A Million Dollar View".