Eagle's Nest Lodge Lake Mburo National Park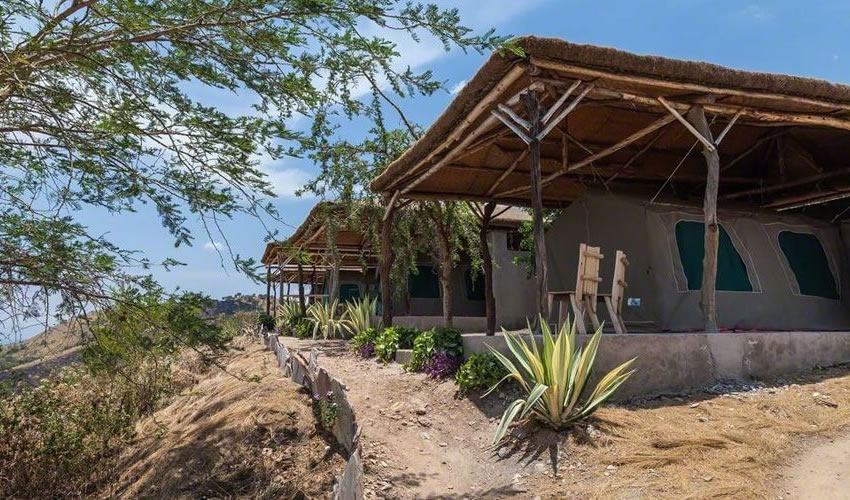 Eagle's Nest Lodge Lake Mburo National Park is situated on top of a hill overlooking Lake Mburo, a gem of a park, conveniently located close to the Western high way that connects Kampala to the parks of western Uganda.
The mid-range and budget campsite, constructed using eco-friendly wood and stones, is designed to give guests a spectacular outlook across the medley of habitats ranging from dry hillsides, rocky outcrops, bushy thickets, open and wooded Savannah to forest, lakes and swamps.
The en-suite stylish safari tents are decorated to give an wild feel and are equipped with all the accessories of a modern tourist. Tempt yourself with the three course meal at the Eagles Nest restaurant where intercontinental influences will thrill your taste buds. The Chef at the restaurant is the winner Silver chef culinary competition 2015. The Eagle's Nest Lodge restaurant offers a superior panoramic view.
It is a magnet to guests with an eye for scenic beauty. The young staff at the facility are trained to pamper you at the camp. A gym is not necessary, an uphill hike from the valley is enough test of stamina. Visitors prefer an evening walk to the Lake Mburo National Park community.
The Eagles Nest Camp has a professional team that ensures visitors have an unforgettable experience. The tranquil serenity of Lake Mburo National Parks landscapes make an irresistible combination of those in search of gigantic eland, impala, zebras, Rothschild giraffes and acacia associated birds.
Eagles Nest is located on the edge of the 371sq km Lake Mburo in size. The park has a varied landscape full of interest and color. The park is refreshing and full of life given its strategic location near the Kampala – Mbarara highway.