Cassia Lodge | Stay at Cassia Lodge in Kampala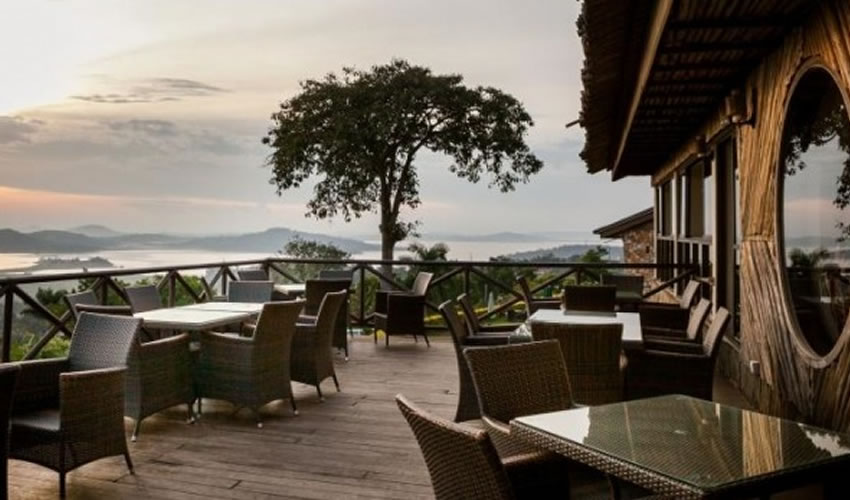 On Buziga hill after a right turn off Gaba road is Cassia Lodge, a restaurant, accommodation and conference facility. The lodge is built to offer a peace of mind and serenity. It has 20 safari-style rooms decorated and equipped with a fridge, telephone, WiFi, satellite TV and balcony with spectacular views of Lake Victoria. Cassia Lodge has a swimming pool for guests interested in a good swim.
Kampala is a Bantu word meaning a type of antelope, which is believed that the Chiefs used to keep on the slope of a hill near Mengo Palace. Kampala originally grew on seven hills, however to date the city has continued to grow and covers more than 20 hills with residential houses, businesses and tourist accommodation.
Cassia Lodge is a perfect place to dine and relax after a day's Kampala City Tour.
The restaurant serves international cuisine with 100 people in-door and 50 people on terrace area. The bar is near the restaurant with an exclusive panoramic balcony and wireless internet connection. There is a dish for every palate at Cassia Lodge. Succumb to an endless supply of tantalising treats in the restaurant as you soak up the views. Guests should expect to indulge in tasty dishes or soak up the sun while enjoying poolside cocktail and snacks.
The crisp Buziga hill fresh air is a mix of romance and comfort in the city originally built on seven. Nothing in Kampala is quite like staying in a lodge with a view of the lake. Staying at Cassia Lodge allows guests the pleasure of experiencing water based activities and appreciating the beautiful surroundings outside the hustle and noise of the city centre. A unique lake-view, diverse cuisine from far and wide and an extensive range of sporting and leisure options await guests at Cassia.