Lake Albert Safari Lodge in Kabwoya Wildlife Reserve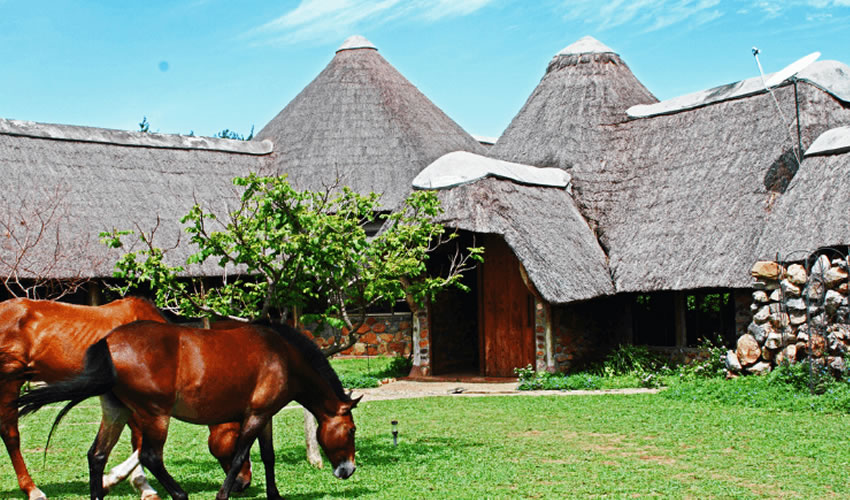 Lake Albert formerly known as Lake Mobutu Sese Seko is one of the African Great lakes. It is Africa's seventh-largest lake and worlds twenty-seventh largest lake by volume. It is here that you find Lake Albert Safari Lodge in Kabwoya Wildlife Reserve.
Near this lake is a facility in Kabwoya Wildlife Reserve offering a magnificent vista from the lodge over Lake Albert and the blue mountains of the Congo. The sight of local fishermen fish night and day under the moon, star and sunlight is truly African. Boasting of 10 double thatch cottages, the lodges unique variety of room configurations will satisfy every requirement.
The facility offers bed and breakfast, breakfast and dinner and full board. There is a camping ground and you are advised to carry your own equipment. This lodge offers unlimited adventures including; Game drive both day and night, horseback riding especially early in the morning and sunset, birding an unofficial count of upto 460 species, quadbikes adventures, nature walks, fossil hunting for all ages and wind the day in the swimming pool with a breeze from the lake.
The lodge which opened in September 2006 continues to set a new standard of accommodation in Lake Albert area for business and leisure time. Visitors appreciate the setting of the pool and thatched cabanas with the sights of nature
Lake Albert Safari Lodge is set in between Murchison Falls and Fort Portal right at the shore of Lake Albert. Access from Kampala through Hoima takes close to 4 hours and 30 minutes.