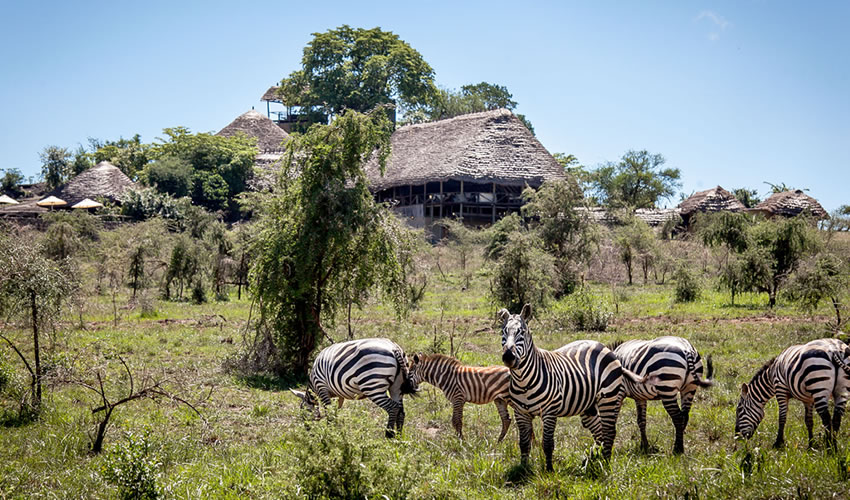 Experience the comfort of the rooms at Apoka Safari Lodge as you discover the African wilderness bounty. The luxurious accommodation, delicious cuisine and sophisticated options await your arrival. Take a wild ride to Apoka to capture the magnificence of destination Kidepo. Everything in the lodge is handmade by local craftsmen.
The 10 expansive rooms with natural canvass walls surround a rock with endless views across the Savannah. Apoka lodge lies in a land of lush verdant hills and valleys. The rooms have inside sitting rooms and private verandas. There are plenty of past times to occupy young and old alike.
The Big hand sewn beds with soft duvets are draped with mosquito nets, hand-woven woolen carpets, extra large plush towels, over-sized dressing gowns to give a warm, relaxed feeling. At Apoka Safari Lodge, you will be able to update your status to totally wilder than ever.
Apoka Safari Lodge lies in the heart of the rugged, semi arid idyllic valleys of Kidepo between Uganda's borders with Sudan and Kenya. Kidepo Valley National Park is one of the most spectacular National Parks in Uganda. The park is situated in the far northeast of Uganda about 840km from the Capital Kampala. It is home to over 77 mammal species and about 470 bird species.
The animals include lion, buffalo, elephant, zebra, cheetah, leopard, Bush baby and a wide range of antelope including kudu and dik-dik. The ostrich bird is found in this park. The area adjacent to the National Park is inhabited by the Ik people, hunters and farmers. The vegetation in the Apoka area is typical Savannah with some acacia woodland.