Bird Watching Tour in Entebbe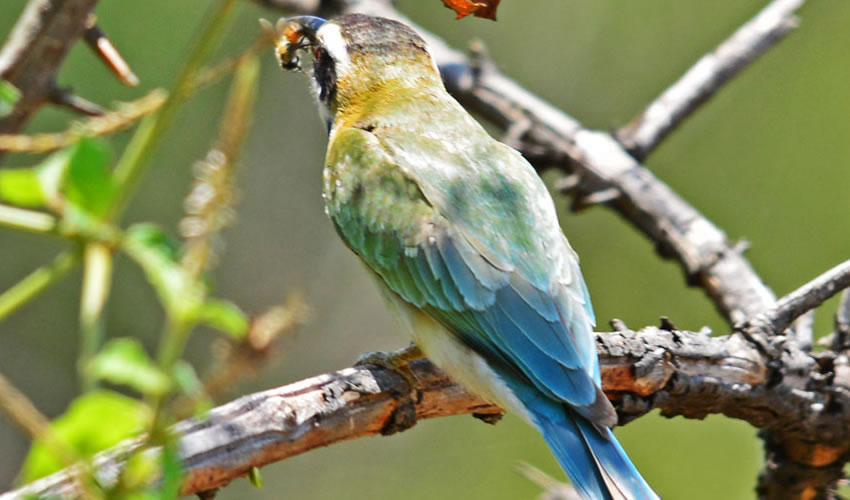 Uganda has conducive all year climate, without a doubt she plays host to migrant bird species. Not a single destination can compare to Uganda and her assortment of tourism products let alone the donuts bird list! Enjoy a Bird Watching Tour in Entebbe with African Pearl Safaris.
Uganda has over 1067 bird species. This bird list is remarkable considering the size of the country, which makes her Africas richest birding destination with over 50% of Africa's birds.
On arrival at Entebbe International Airport spend two nights in the beautiful town of Entebbe, and you will appreciate the variety of birds flying over your roof, those in the nearby trees and those chirping in the compound. A walk through the Entebbe botanical gardens along the shores of Lake Victoria, you will be introduced superbly to Uganda's birds conveniently situated close to the Airport and the capital, Kampala. Species include the great blue and ross turaccos, Klaas Diedrik Cuckoo's, woodland Kingfisher and the African fish eagle.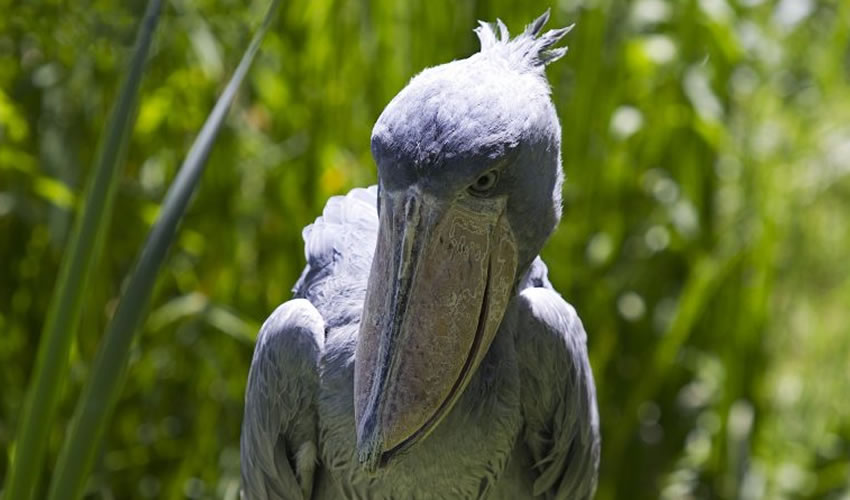 A boat cruise along the shores of Lake Victoria to Mabamba Bay Shoebill wetlands will introduce you to one of the few remaining swamps in the country protected by the local communities. It is an extensive papayrus swamp with channels and lagoons. It is an Important Bird Area, and home to several pairs of shoebills, Ugandas most famous avian resident. The shoebill is the most sought-after bird in Africa. Other birds in Mabamba include a selection of pink-backed Pelican, Long tailed Cormorant, Spur-winged plovers, African fish eagle and Marabou storks.
Alternatively, visit Uganda Wildlife Education Centre to admire the pair of shoebill storks. The centre has less little birds to create an admiration for the winged creatures. UWEC also has the Ostrich bird, that can only be located in Kidepo Valley National Park.
Visitors are at times seen walking along the criss-cross lanes between the Entebbe main road and the lake shore in search of birds. With our Uganda birding tour packages, we can guarantee a rich birding experience in Entebbe and the rest of the country. Contact us to book a Bird Watching Tour in Entebbe.