The Rainforest Lodge in Mabira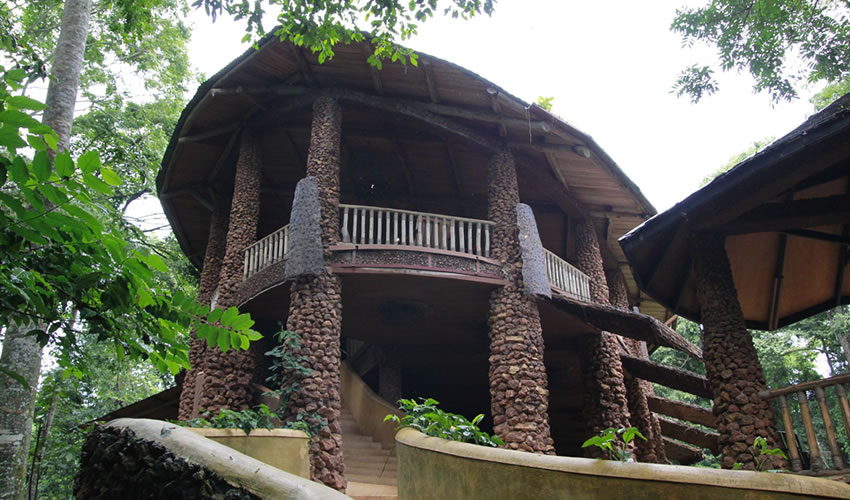 60 kilometres east of Kampala on the Jinja road is Mabira Forest, one of Uganda's largest surviving natural forests, covering a total area of 30 sq km. The forest handouts over 300 species of trees and birds, more than 200 butterfly species and about 30 small mammal species. Set in this lush green forest is The Rainforest Lodge in Mabira.
The Rainforest Lodge in Mabira has twelve cabins, each with en suit facilities and an exclusive forest viewing deck to guarantee tranquillity and serenity. The food served at the restaurant meets both local and international taste. Besides that, a swimming pool and massage parlour are available to unnerve visitors seeking to unwind.
The cabins have been carefully designed to offer guests more efficient use of space inside and outside. Guests truly enjoy the unique scenery of the jungle in comfort.
The lodge offers opportunities for nature walks, conference services, team building experience, and weekend getaways. The Rainforest Lodge in Mabira avails services such as forest walks, mountain biking, bird watching, zip lining among others.
The lodge offers the rare comfort and luxury in the midst of Mabira forest whilst retaining Eco-lodge principles which encourage a balance of true sustainability. The excellent staff, profusion of wildlife and the food makes the lodge enjoy opportunities.