White Water Rafting on River Nile in Uganda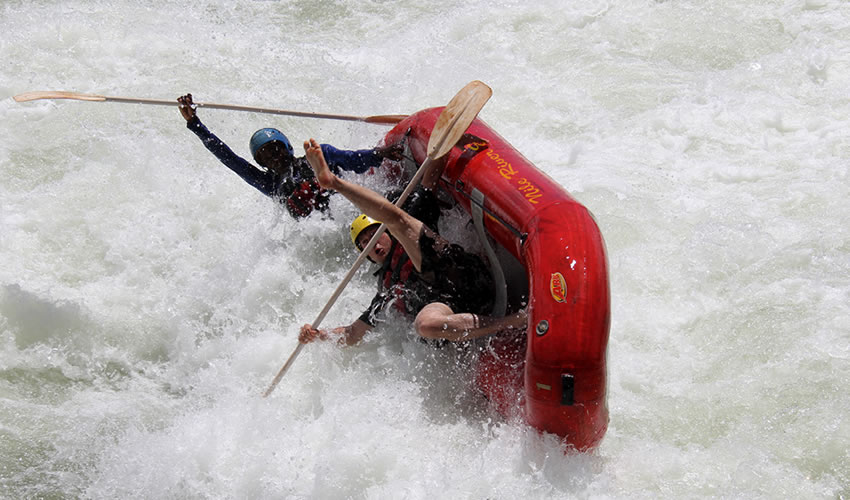 Everyone has that one thing or couple of things they've always wanted to try out, just to see how it feels, more like a bucket list. Each of these activities has got the capacity to give you a great sense of accomplishment if you are daring enough to try them. White Water Rafting on River Nile in Uganda is a perfect example of those thrilling activities.
White Water Rafting on River Nile in Uganda
White water rafting is one activity that should top your bucket list and it is something that you must try out if you really want to bring out that sense of adventure you've always had in you but didn't know you did. It is even more exciting when done in a group, because the people you move with on that raft might even be your lifetime friends after sharing that sort of experience with them.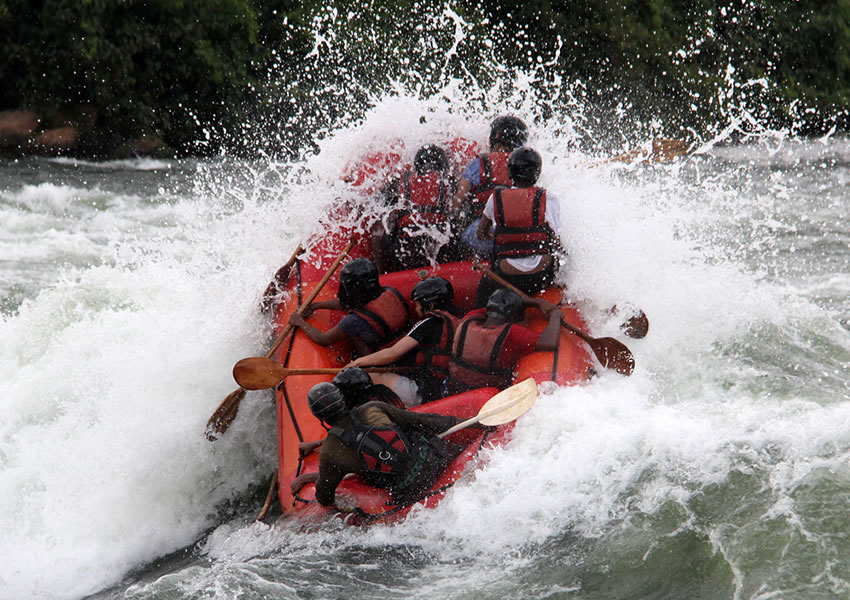 There are a number of companies specializing in White Water Rafting on River Nile in Uganda, the world's longest river. Their instructors some of whom are from Australia are some of the most daring people you will ever meet. They will go out of their way to make sure that they meet your level of adventure and give you the best day ever out on the water.
The rapids along the Nile are classified in different grades according to how vast and serious they are. The instructors will first of all give you a detailed explanation about how rafting goes. They'll tell you how to pull someone back on the raft in case the waves throw him or her off, they'll tell you how to row forward and backwards and when, they will also tell you when to grab hold when you hit the rapids to make sure that you stay on the raft.
This whole thing is by the way totally safe because everyone is given a life jacket and a helmet so that you are able to float in case the raft flips and your head is protected in case of rocks. In addition, rafting crews move with a rescue team, one in a big raft that dodges the big rapids and carries anyone who no longer feels like proceeding with the big rapids and several experts in small Kayaks. Each group moves with an experienced instructor to help them navigate the rapids.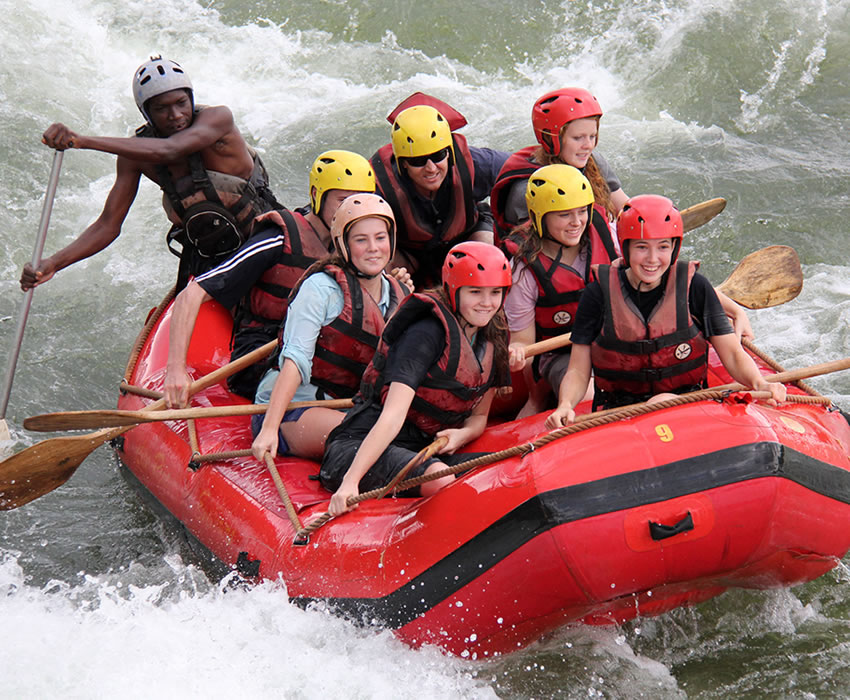 An adventure like that is best seen in photographs and you do not have to worry about your camera getting wet because you will have a camera man who moves in a Kayak and he is skilled enough to take excellent shots without damaging his camera. All the photos are later shared with the whole group after the rafting activity.
What makes this activity so unique and adventurous is that it is done on the World's longest river, and you get to cover quite a long distance of about 30Km on the Nile. When you finally reach the last point, there is a group of rafting staff waiting for you with cold beers for you to freshen up and relax as you take more photos with your now new friends. It is an experience you have got to try. Contact African Pearl Safaris to have the most epic white water rafting experience.