Lion Tracking in Queen Elizabeth National Park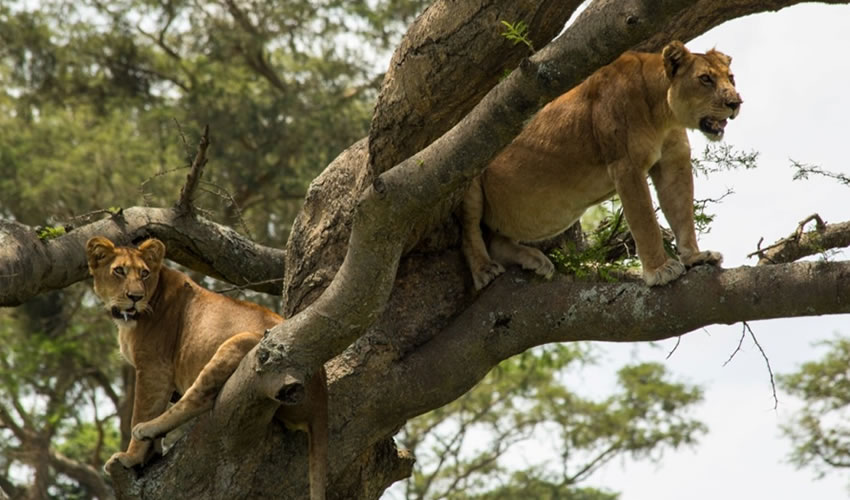 Research has brought man closer to the wild game. It is breathtaking for Wildlife enthusiasts who take part in lion tracking in Queen Elizabeth National Park and monitoring them using located devices and learn habituation calls. The visitors also monitor weather, surroundings and behaviour.
On a lion tracking experience, the groups are limited in order to reduce stress on the member of the big 5 and increase the quality of the experience for visitors.
The Lion Tracking in Queen Elizabeth National Park activity is carried out early in the morning before the rising of the sun or evening, at times at night. It lasts between 1-3 hours. In this experiential form of tourism, visitors are driven a little off-road, the driver guide occasionally switches off the engine not to attract and inconvenience the big cats, and the visitors just watch the lions in the vicinity.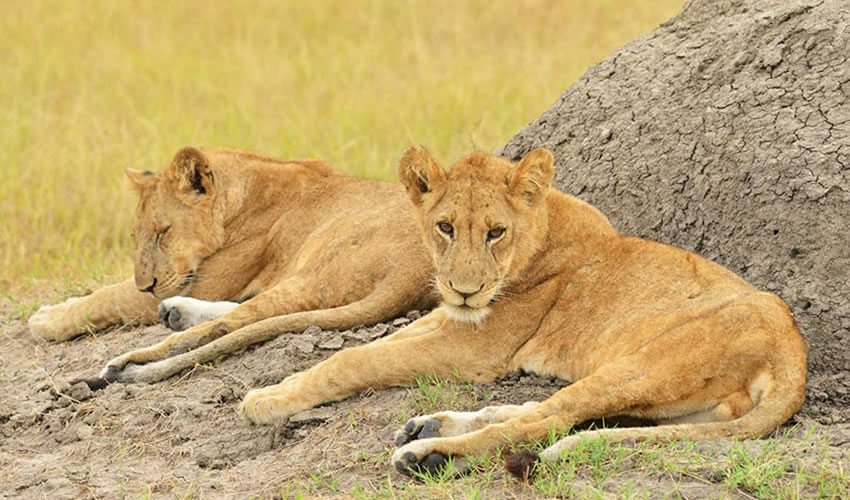 This activity requires prior booking through African Pearl Safaris because Queen Elizabeth is the only park in Uganda where this thrilling activity is carried out. The lions that are tracked have radio collars on them. It is important to note that lion tracking is not activity for tourists, it is a scientific research that enables researchers understand the lions better.