Uganda Visa Requirements | How to obtain Ugandan Visa.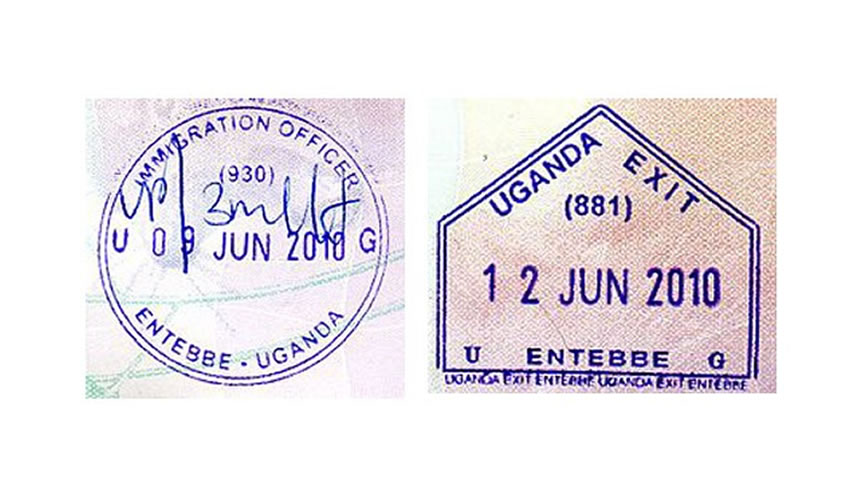 Here are Uganda Visa requirements and information on how to obtain Ugandan Visa. Know the Uganda Visa Application Requirements as you plan your Uganda safaris.
Tourists coming to Uganda require a visa and a passport that is valid for 6 months after your date of entry. However, there are Nationals of some countries who are exempted from visa requirements for travel to Uganda. These countries include Angola, Burundi, Comoros, Eritrea, Kenya, Malawi Mauritius, Madagascar, Rwanda, Seychelles, Swaziland, Tanzania, Zambia and Zimbabwe, Antigua & Barbuda, The Bahamas, Barbados, Belize, Fiji, Gambia, Grenada, Jamaica, Lesotho, Malta, Sierra Leone, Singapore Solomon Islands, St Vincent & The Grenadines, Tonga, Vanuatu, Italy (Only diplomatic passport holders) and Cyprus. They do, however, need to have a current passport issued by their respective countries.
Visas for Uganda can permit a single or multiple entries. You can be allowed to stay in Uganda for two weeks to three months but this can also depend on the details of your trip. Where visitors seek to stay longer than the period granted on arrival, extension of the period should be sought from the immigration Headquarters in Kampala before expiry of the initial visitor's pass.
Visitors to Uganda should not overstay their visa validity otherwise they will be subjected to a fine of U$30 per day and other appropriate legal action.
To apply for a Uganda visa, you will need to have the following Uganda Visa Requirements: a valid passport, Passport Photos that Meet the Embassy of Uganda's Requirements, proof of Yellow Fever Vaccine, a properly completed Uganda Visa Application Form and Money Order of the correct visa fees (Single Entry = $50; Multiple entry = $100; East Africa Tourist Visa = $100), an invitation/introduction letter, if traveling for business, enclose a prepaid, self-addressed UPS, FEDEX, DHL, USPS Priority or Express return envelope.
How to obtain Ugandan Visa.
There are three different ways by which one can obtain a Ugandan Visa;
– Applied for in advance by submitting an online application through the e-visa system by clicking here or download, fill and submit to the Embassy the Visa Application Form.
– Uganda visas may be obtained at Uganda missions abroad.
– Tourists and visitors who are not able to apply for their e visa can get it on arrival at the ports of entry in the country. These are expected to be phased out and replaced with the electronic visas.
East Africa Tourist Visa
If you are traveling between Uganda, Rwanda, and Kenya, you may enter all three countries on an East Africa Tourist visa. Obtaining one visa instead of three separate visas for each country saves you time completing paper work, and it saves you money on consular fees. This visa is only available for tourist travel, however, and no work is permitted under this visa class. The East African Tourist visa permits 3 months multiple entries between Uganda, Rwanda, and Kenya.