Reptile Village in Entebbe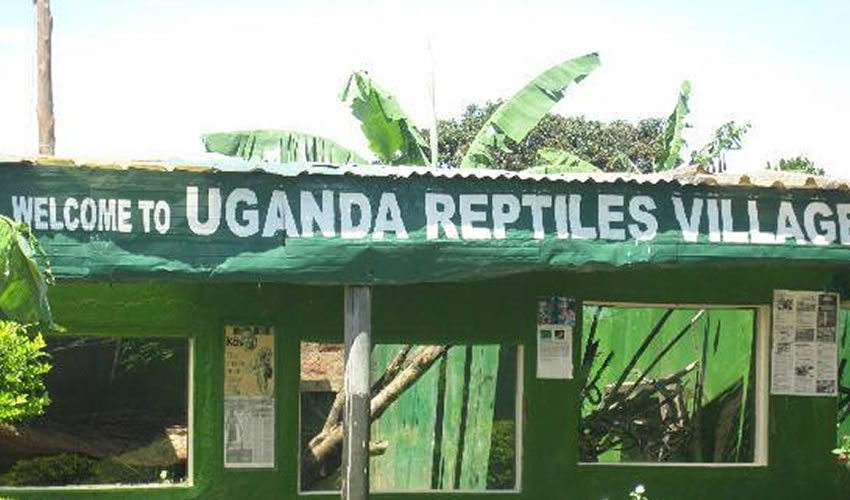 Reptile Village in Entebbe was established in 2002 by Yasin Kazibwe, a reptile expert who has rescued over 40 different species of snakes. Tourists on Uganda safari tours often go there to watch the different reptiles.
Besides snakes, chameleon, tortoises, crocodiles and monitor lizards are resident in the village. They are safely guarded in cages whereas the crocodiles are in a huge pond and therefore visitors on safari tours to Uganda are safe while visiting. Yasin dedicated his life to the conservation of reptiles. Visitors are given an opportunity to lift the African rock python under the supervision of the reptile guides. Quite a frightening experience, but a moment to put away ones fears.
Reptile village is situated off the Kampala-Entebbe highway. It is 3Km off the main road. The lush green village is not a place for holiday makers, but a destination ideal for excursions. The founders of the village emphasize the purpose of the village as an education centre about reptiles where people on tours in Uganda go to learn and research and also a habitat for different reptile species.
The guides at the village are informative and often share intriguing facts about reptiles. While in Entebbe, you may pass your lazy day exploring the various species of reptiles. In the warm smile of the guides, you will find a lovely memorable gateway to the Pearl of Africa-Entebbe.