Tree Climbing Lions in Ishasha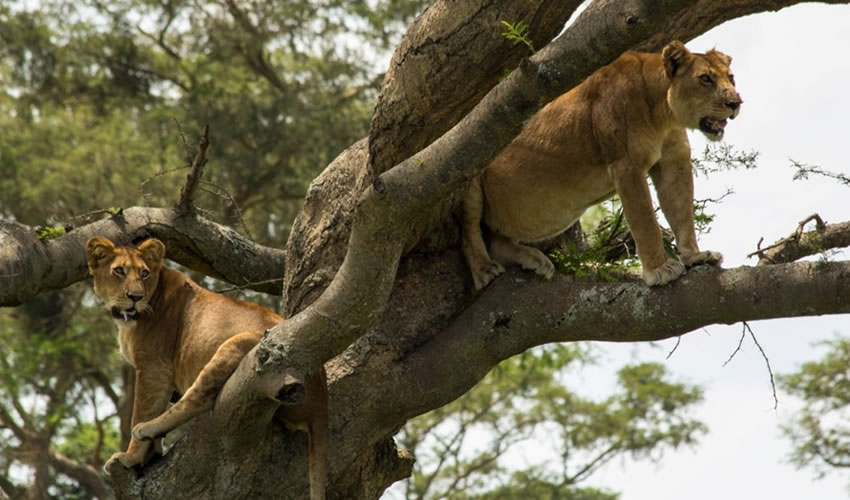 Visit Queen Elizabeth National Park and watch Tree Climbing Lions in Ishasha. The open partly wooded grasslands heavily populated with animals is the beautiful Southern part of Queen Elizabeth National Park. It is less accessible than the Northern Section and so receives substantially fewer visitors. The park sub-headquarters are at Ishasha which is over 120Km south of Mweya.
Tree Climbing Lions in Ishasha
Elephants are spread all over in this sector. The tree climbing lions in Ishasha perch on Savannah fig trees as they keep a close watch on herds of the Uganda Kobs and African Buffaloes. They are not easily spotted and some of our visitors have declared them to be mythical! However they make a wildlife experience worthwhile. It is argued that the Tree Climbing Lions in Ishasha climb trees to avoid Tsetse fly bites.
This area has excellent bird life with the rare shoebill. The vast numbers of hippos have made the southern section spectacular because there is no best alternative for the tree climbing lions.
This park enables our visitors discover why they chose Africa and why they will keep coming back to Queen Elizabeth National Park for the fine holiday destination.