Lion Tracking Experience in Uganda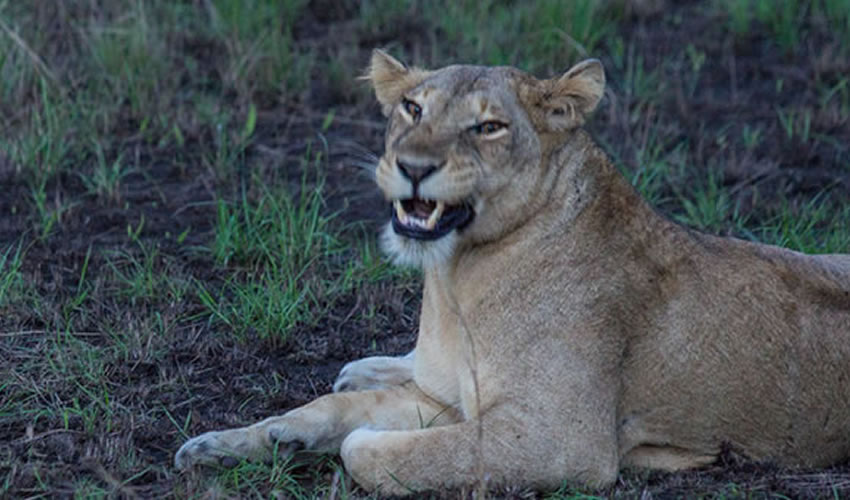 Lion tracking experience in Uganda is an activity where tourists go out with researchers of The Uganda Carnivore Program (UCP) to search for lions. UCP began as the Uganda Large Predator Project in the 1990s when the Director of Uganda's Institute of Ecology became concerned that the canine distemper virus epidemic that was decimating predators in Tanzania's Serengeti National Park would affect the predators in Uganda. While lions in Uganda were dying, research showed that they did not have canine distemper but were instead being poisoned. It was then decided that consistent monitoring and research of the predators' population should continue.
The program was once active in many of Uganda's national parks, but at the moment, occurs primarily in the northern sector of Queen Elizabeth National Park. The Uganda Carnivore Project does research on Lions and other predators like leopards and hyenas and other wildlife in the northern sector of Queen Elizabeth. UCP closely collaborates with the Uganda Wildlife Authority and Makerere University. They use radio-collars and sometimes cameras hidden in the predators' dens to monitor them.
Uganda Wildlife Authority allowed UCP to provide guided Lion tracking and nocturnal tours to selected group of tourists. We usually recommend Lion Tracking Experience to tourists who are keen to see lions, learn more about them and university students and researchers. This could be you joining the lovely team of researchers from UPC on their daily routine work of locating and monitoring these predators. This activity is usually done away from the gazette tracks used by tourists (off-tracks) up-to the communities and near the boundaries of Queen Elizabeth Park.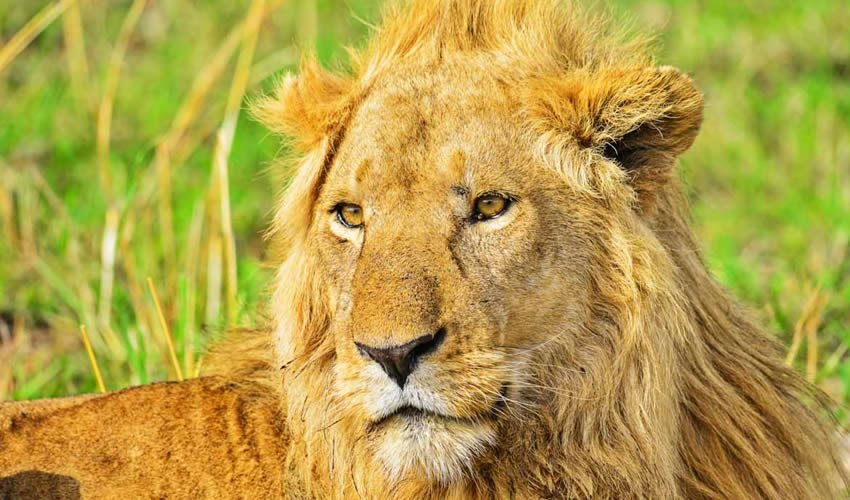 The Lion Tracking Experience in Uganda is either done in the morning or afternoon and can last between 1 hour to four hours per session. The researchers monitor lions that were put on radio-collars and monitor their movements, territories, risky encounters, and, particularly, their incursions into conflict "hot zones", where they face the danger of meeting up with people and their livestock.
This is the only chance one can ever get be near lions in wild and learn the habits of the Lions of Uganda in Queen Elizabeth National Park. Lions are normally very difficult to find in this bushy landscape, so knowing where they are ahead of time greatly increases the chance that local guides can find lions for visitors. Many tourists feel they have fulfilled a game drive after encountering with lions and without them the game drive is regarded as good as nothing. So be sure to encounter lions and learn more about them. There is a limited number of tourists allowed to participate in the Lion Tracking Experience per day per and per session in order to reduce stress on the animals.
While on Lion tracking experience in Uganda, you will study more about lions like their lifespan, how far do they move in a day, how big are their home ranges, more about lion biology. The proceeds from this Lion Tracking Experience are used to supplement the limited funding for the programs of UCP which include purchase of radio-collars, monitoring of predators and community based education among others. The findings are added to the databases of the researchers, hence contributing very important information to the general understanding of Africa's wildlife ecology in particular that in Queen Elizabeth National Park, and assisting to conserve this amazing ecosystem. Book Lion Tracking Experience with African Pearl Safaris.