Best Uganda Safari Company, African Pearl Safaris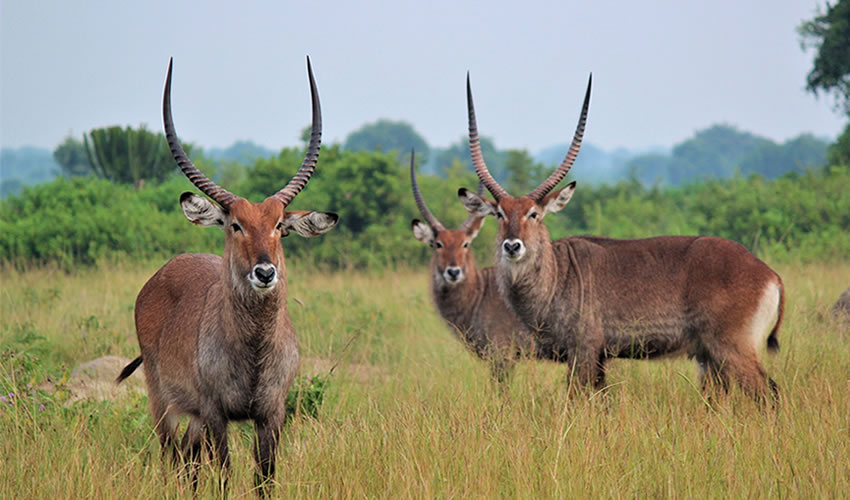 Uganda has got quite a number of Tour Operators offering different services but when it comes to authenticity, African Pearl Safaris is second to none. The company was the very first to take tourists to Bwindi for gorilla trekking way back in 1993 and has since then provided the best services in as far as Uganda tourism is concerned. Uganda can best be explored with African Pearl Safaris which is the best Uganda Safari Company. Our vast experience makes us a top tour operator in Uganda.
Best Uganda Safari Company
Having been in the business for long, African Pearl Safaris provides every guarantee that clients are fully satisfied in every way. Measures are in place to ensure that safaris run like clockwork regardless of the clients' number or preferences. The company has got strategically located offices in the heart of Kampala City, and a highly competent staff that handles your safari without any flaws whatsoever.
The best Uganda Safari Company is mainly determined by the competence of the driver or guide and as it is, African Pearl Safaris has got the most experienced of drivers/guides in the business. Their vast knowledge of the country, the stories behind monuments and physical features all around the country, their excellent command of the English Language and most importantly, their expert driving skills not only ensure your safety but also ensure the most memorable adventure once you book your trip with African Pearl Safaris.
Uganda has got so much to for you to see and enjoy as a tourist. Over 90% of the gorillas on Earth live in Uganda, Uganda is the source of the longest river in the world; River Nile, Various National Parks, Lakes, Rivers, Forests, wildlife and so much more. And the best part is, accommodation facilities are top-notch. It is after all the Pearl of Africa. African Pearl Safaris can get you to each and every part of this awesome country and beyond.
The company client reviews on TripAdvisor will show you how clients are always glad for booking with African Pearl Safaris every other day, and if you want a tour company that will be in constant communication with you right from your planning, to your arrival, your tour and your departure back home, every step of the way, then African Pearl Safaris is just what you need.
When you make a booking, much attention to detail will be given to your desired itinerary and you will be advised accordingly or you will be given a number of itineraries from which you can choose. All this is to make sure that everything goes according to plan, and it does, every time. Therefore, as a client you have absolutely nothing to worry about. Visit the African Pearl Website for more information and book yourself the most magical adventure yet.