Horseback Riding Safaris in Lake Mburo National Park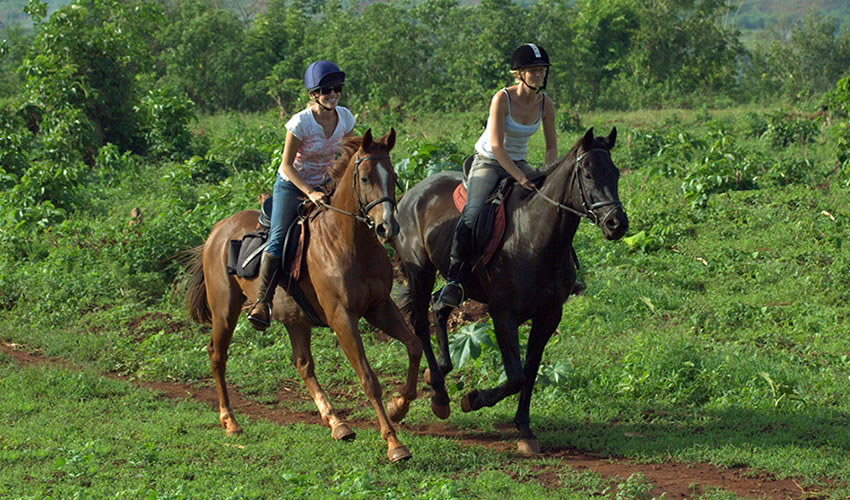 Horseback Riding Safaris in Lake Mburo National Park is regarded as the most epic activity that you will not experience in any of the other 9 national game parks in Uganda. Riding on a horse as you appreciate the variety, interest and color of Mburo is truly special.
Lake Mburo National Park contains an extensive area of wetland and habits several species of mmamals, including zebras, Elands, topi and Buffaloes. The bird population comprises of the rare shoebill, harrier hawk, green pigeon and double toothed-barbet. The sculptured landscape with rolling grassy hills and idyllic Lake shore drive has a varied mosaic of habitats: forest galleries, rich acacia tree valleys, seasonal and permanent swamps among others.
Mihingo lodge is the sole organiser of these safaris in Lake Mburo. It boasts of a stable with horses and ponies. Trail saddles,chaps, stirrups and helmets are availed to all the riders. A guide endeavours that you enjoy the horse ride in the park. Riders are encouraged to wear long pants, strong pair of shoes.
Photography is not ideal as your hands are needed on the reins destructed by the movements of the horse. Nevertheless, if you are an experienced rider, we can guarantee you that there are lots of photo opportunities. As you ride through the Savannah, you cannot fail to appreciate the beauty and splendour of the nearest park from Uganda's Capital, Kampala. With the horseback ride, you get close to the animals and appreciate the blend between the domestic and wild.
You do not need any previous experience and safety measures are taken seriously. Equipment is fully stocked for the kids and adults. The rides range from 30 minutes to many hours depending on your choice! Mihingo lodge also offers 2-3 day horseback Safaris.