Why Uganda is known as The Pearl Of Africa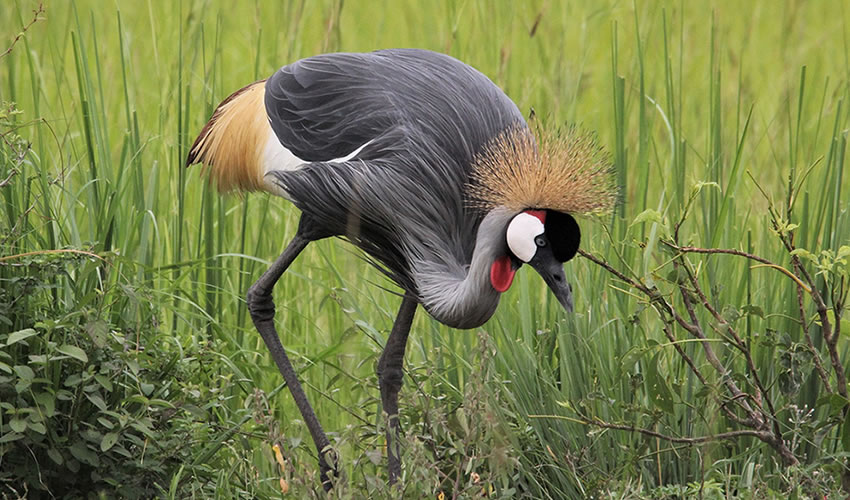 Why Uganda is known as The Pearl Of Africa can be traced through quoting Winston S. Churchhill from his book, My African Journey.
My journey is at an end, the tale is told and the reader who has followed faithfully and so far has a right to ask what message I bring back. It can be stated in three words Concentrate upon Uganda!
But it is alive by itself, it is vital and in my view, in spite of its insects and its diseases, it ought in the course of time to become the most prosperous of all our East and Central African possessions and perhaps the financial driving wheel of all this part of the world!
My counsel plainly is; Concentrate upon Uganda! Nowhere else in Africa will a little money go so far. Nowhere else will the results be more brilliant, more substantial or more rapidly realized.
Uganda is from end to end one beautiful garden, where the staple food of the people grows almost without labour. Does it not sound like a paradise on Earth?
It is the Pearl Of Africa.
Why Uganda is known as The Pearl Of Africa
If you have been to Uganda, then you can bear witness to this awesome country. If you haven't visited, then you have got to include Uganda in your travel plans and experience firsthand the wonders of nature.
Uganda is home to over 90% of the remaining Gorillas on the entire planet, the source of the world's longest river – River Nile, Africa's number one coffee exporter and the best tourist destination of 2012 according to LonelyPlanet.
Uganda has got unmatched levels of hospitality and the locals will welcome a stranger as if they had known him for long. The tourist attractions are some of the best you will find in the region, with a number of wildlife game parks, lakes, rivers, rift valleys among so many others. Uganda is also blessed with quite a number of animal and bird species, and a rich flora and fauna.
Uganda is now well equipped to accommodate any number of tourists from around the world, with a number of high end facilities that have over the years been set up near most attractions. Tour and Travel Companies are also in place to assist traveling visitors with all the bookings, transportation, accommodation and their rates are very friendly. Come see for yourself.