Visit Rwanda The Land of a Thousand Hills | Rwanda Wildlife Safari Tours.
Visit Rwanda the land of a thousand hills and explore breathtaking scenic views in the country. Marvel at the bamboo forests of Volcanoes National Park that feed Rwanda mountain gorillas. Bask in the African Sun at Lake Kivu's great inland beaches and track primates in Nyungwe Forest National Park while on our Rwanda Safaris.
Having suffered a hard time during the 1994 genocide, Rwanda has come a long way to become one of the fastest growing economies in Africa and one of the safest to visit. Rwanda is unwavering since tourism contributes to the economy. There are many activities that can be enjoyed by tourists and tracking mountain gorillas in Rwanda stands out.
Rwanda is one of the few places on Earth where mountain gorillas can be found in their natural habitat. Gorilla Trekking Safaris in Rwanda make Volcanoes National Park one of the most visited Rwanda wildlife parks. The unique landscape, conducive climate and a wide range of tourist activities make Rwanda wildlife safaris memorable especially when booked with a legitimate tour company like African Pearl Safaris. You can as well visit local markets and villages of Rwanda to learn a lot from them.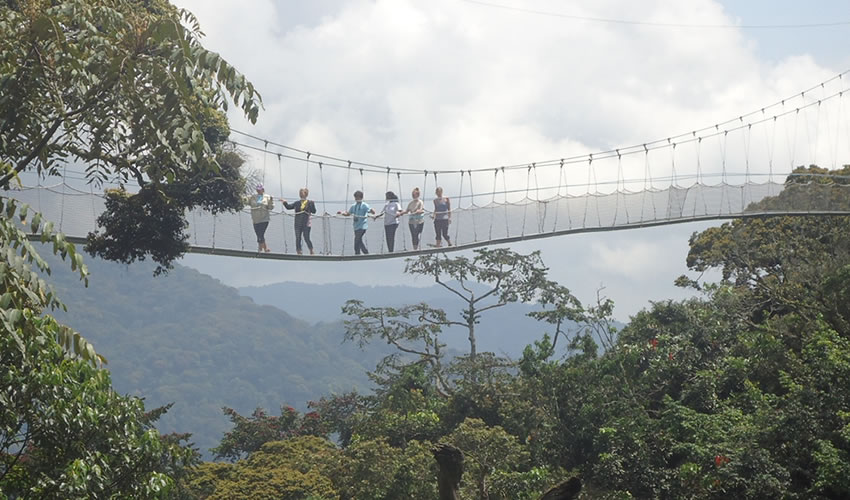 When you decide to Visit Rwanda The Land of a Thousand Hills, you can visit the tomb of Dian Fossey who was a conservationist that lived with and protected mountain gorillas in their habitats. Tracking mountain gorillas in Rwanda takes from 30 minutes to 7 hours depending on the location of the gorillas. Visit the Karisoke research camp as well as enjoying briefing session before the trek.
Nyungwe Forest National Park is popular for primate tracking safaris in Rwanda. Plenty of primate species can be found in Nyungwe and the most notable are the Chimpanzees. Chimpanzee tracking in Nyungwe Forest National Park is one of the most popular tourist activities in Rwanda. Nyungwe forest is one of Africa's oldest forests, with green diversity. In addition to tracking primates, Nyungwe Forest National Park is also known for bird watching and has got vast species of birds. When visiting Nyungwe, you can also take on the famous canopy walk which will give you great views of the forest.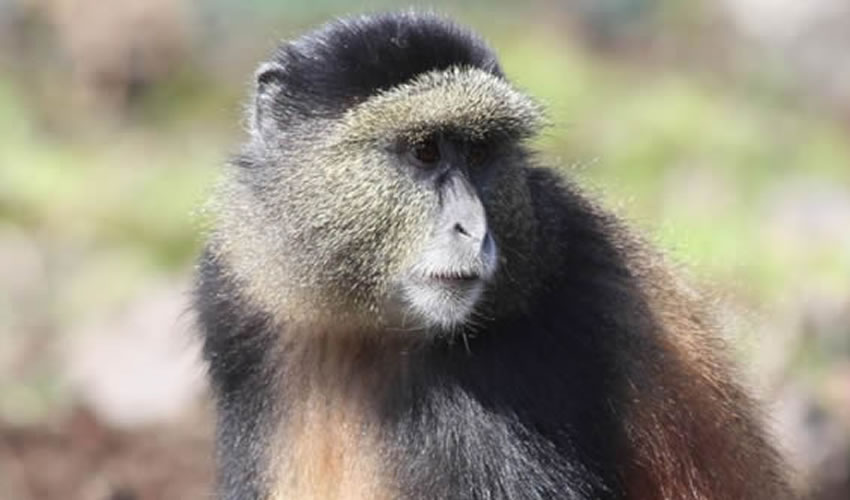 Golden Monkey Trekking is carried out in Volcanoes National park with two habituated golden monkeys. You get to see them as they jump from tree to tree, feed, and play, groom each other and many more.
Lake Kivu is also one of the largest fresh water lakes in Africa's Great Rift Valley. The lake is the sixth biggest lake in Africa. Lake Kivu is the border between Rwanda and DRC. This is a great relaxing region where the tourists are safe to visit and swim and it's also extremely picturesque. Make sure that you try to visit cities like Kibuye and Gisenyi near the DR Congo border.
There is Akagera National Park which is at the border of Tanzania with many of wildlife including buffaloes, elephants, giraffes, zebras, hyenas, elands, black rhinos, and many more. Get to visit the nearby Nyabisindu where you can find the impressive royal palace of Rwanda's feudal monarchy.
Butare commonly known as a cultural hub for the country and was once the most important city in 1965. You will find a great national museum that will show the great history of Rwanda and its entrance into the modern world.
Rwanda has got much to offer to tourists including scenery views, animals, vegetation, plants, birds and much more. Contact us to have a memorable Rwanda Wildlife Safari set up for you.