Nile Village Hotel & Spa Jinja, Jinja Hotels and Resorts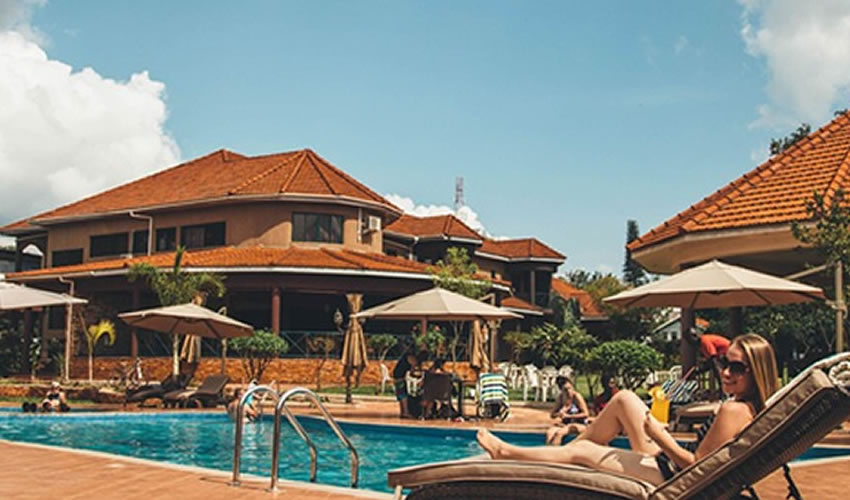 On the banks of a large river wandering north for 4000 miles to the Mediterranean Sea is the Nile Village Hotel & Spa Jinja. Situated in Jinja, the accommodation has a compelling blend of business like convenience, African hospitality combined with luxurious comfort.
This hotel reflects the richness and diversity of the Nile's heritage. The Nile Village & Spa captures the soul of Jinja; simple, rustic and welcoming. This facility is simply the perfect getaway for the whole family.
The luxury hotel has set a new standard of accommodation. It boasts of 30 cottages, suites and apartments that offer an unmatched blend of luxury, comfort and style. The rooms are impeccably designed to create a sense of adventure in the old Industrial town. The hotel has a modern, state of the art conferencing facilities that can accommodate delegates in true luxury.
Guests indulge in exploding flavours at the Nile Village restaurant. The unique wine list matches the extensive menu and offers the romance of an elegant hotel as one discovers nature's bounty. Many guests opt to relax by the poolside during the moonlight and sunset.
Nile Village Hotel & Spa Jinja is 84 Km east of the Capital, Kampala across the longest river in the world in a town that has grown to become the adventure capital of East Africa.
While at the hotel, guests have a variety of adventure activities that may suite their needs such as bungee jumping, white water rafting, quad biking, Kayaking.