Mahogany Springs Safari Lodge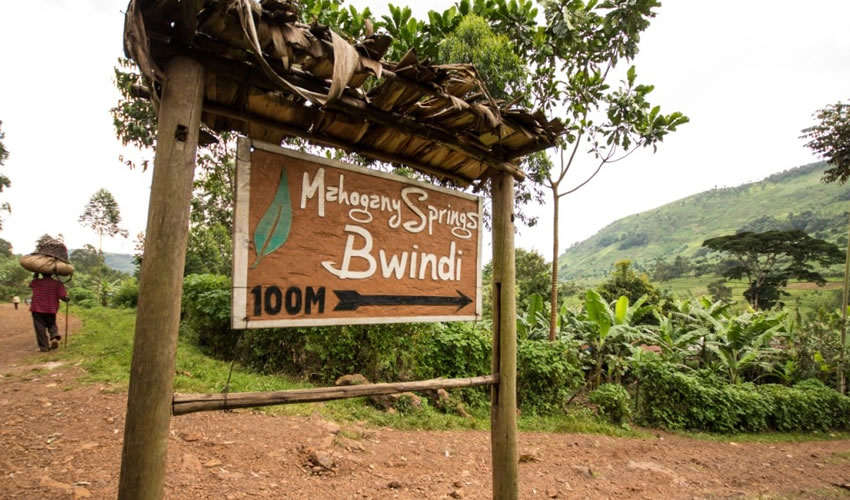 In front of the impenetrable forest of Bwindi, the home of the famous Mountain Gorillas, catching sight of the lush forest with the beautiful Munyanga river in the backyard lies the Mahogany Springs Safari Lodge. With superior spacious suites that are twin, double or triple, this lodge embodies perfect luxury.
The suites have large double doors, beautiful windows and each suite has its own private designed terrace with panoramic views of the surrounding area. Two desks or dressing tables, mosquito nets and power points is what you will find in every room.
The spacious and private presidential suites are styled in either twin, triple or quadruple to give a warm, relaxed feeling and are fitted with all the modern conveniences that befit a royal. With 2 bedrooms, 2 en-suite bathrooms, spacious living room and a large private terrace that enables visitors soak up views of the river and the forest.
Theres a dish for every palate at Mahogany Springs Safari Lodge. Succumb to an endless supply of Alar carte menus prepared by Subedi, the head Chef. His culinary skills will indulge you in tasty flavors from all over the world. The Mahogany Springs bar will provide a welcome respite at the end of a long day. The amazing bar is stocked with a great selection of spirits, wines, liquors and soft drinks. This means the staff will give you a cocktail treat since they are trained to offer it.
The Bwindi Impenetrable Forest offers unlimited adventurous including; Gorilla Tracking in Bwindi, Bird watching since Bwindi contains 90% of all endemic species, nature walks in the forests, a visit to the short Batwas tribe popularly known as the Pygmies, a guided tour of the garden, but most importantly tree planting for you to feature in Mahogany Springs Safari Lodge's planting gallery.
Mahogany Springs Safari Lodge has everything you need to ensure the success of your trip to Bwindi!