Katara Safari Lodge, Queen Elizabeth National Park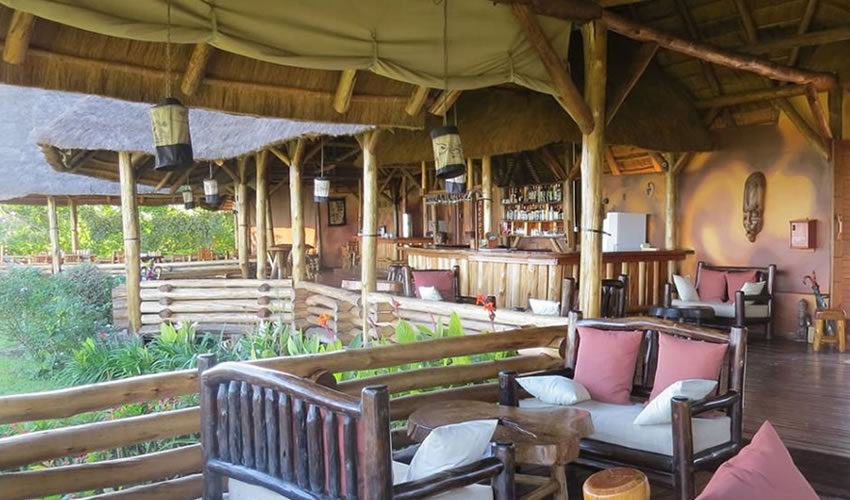 Situated about 420 Kilometers away from Kampala through Fort Portal and on the doorstep of breathtaking African vistas lies Katara Safari Lodge. Tastefully decorated in five thatched cottages and nestled in the lush medley of wonders, guests are welcomed into a haven which, offer a sense of privacy and luxurious comfort.
As you escape to the tranquility of nature at Katara Safari Lodge, snap the moments away in the open Savannah as you relax or enjoy the bat. Savor the Katara Safari Lodge cuisine in the wilderness or sip a cocktail in the luxurious ambience. The lodge is located just outside of the park to offer a blend of African flavor.
The more active can enjoy chimpanzee tracking or primate tracking of the vast array of black and white colobus monkeys, olive baboons and red tailed monkeys. In addition, the large number of birds such as shoebill, African skimmer, African Broadbill in Queen Elizabeth National Park is ideal for Birdwatchers. Leisurely nature walks guided by well trained personnel can be arranged which offers visitors the perfect opportunity to be swept away by the splendor of the most popular park in Uganda.
Katara Safari Lodge has five luxurious thatched cottages on a beautiful stretch of hills overlooking the open Savannah in a serene and relaxing atmosphere, hand crafted using natural fabrics and carved into the hillside by the Katara village community.
The bathrooms are luxuriously fitted the romantic roll top bath, or the invigorating rain shower, provide a perfect way to unwind after a thrilling day on safari. The water is heated using solar thermal energy
Katara Safari Lodge is an oasis of excellence with a full tub that will cool you off after a game drive under the hot African sun.