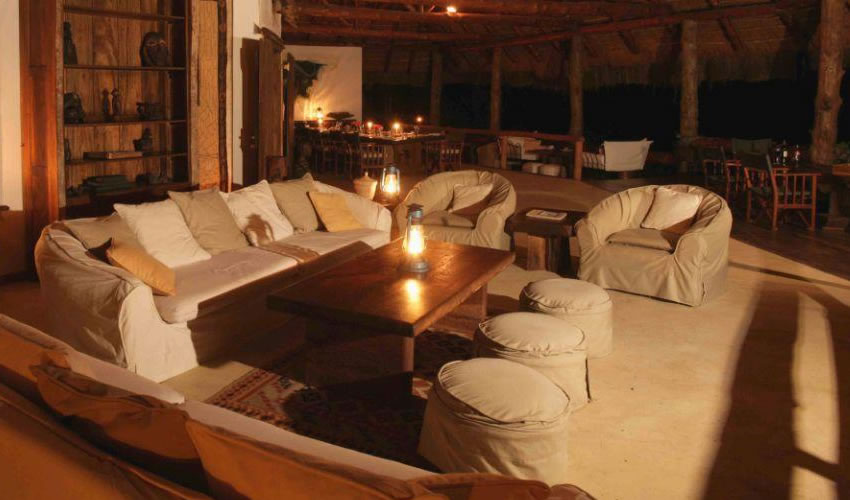 Semliki Safari Lodge is located in Semliki Valley Wildlife Reserve which is the oldest protected area in Uganda. It is unique, gifted with geographic barriers that have formed a natural haven for wildlife.
It is an area containing riverine forest, woodland and Savannah, previously famous for its very high densities of wildlife including massive maned lions, buffalo, forest elephants ,leopard, giant forest hogs among others.
The Semliki area is conducive for guided walks to observe wildlife, bird-watch or track Chimpanzees, some of which are habituated for research. Bird life is still plentiful.
In this great Rift valley lies a luxury facility with eight well-developed tents each with a fireplace, and hot water. The lodge has a dining and relaxation area plus swimming pool. The food is simple, but well prepared and very tasty.
Candle lit dinners are organised every night as you listen to the sounds of the rift valley. Semliki Safari lodge organises night tours for visitors to appreciate nocturnal wildlife species.
The lodge has a reading area, souvenir shop for you to jog your memory and have a reason to spend willing in the Pearl of Africa. Semliki Safari Lodge supports a local village close to the reserve through training in wood carving, weaving and bee keeping. In return the lodge management purchased the products and then sells them in the souvenir shop. The rich heritage of the area cannot go unnoticed at the lodge since the facility hosts dramas, plays and youth performances led by community members.
Semliki Safari Lodge is 375Kms west of Uganda's capital Kampala. While in Fort Portal, take the road to Bundibugyo.