Visit Kabarole on your Safari in Uganda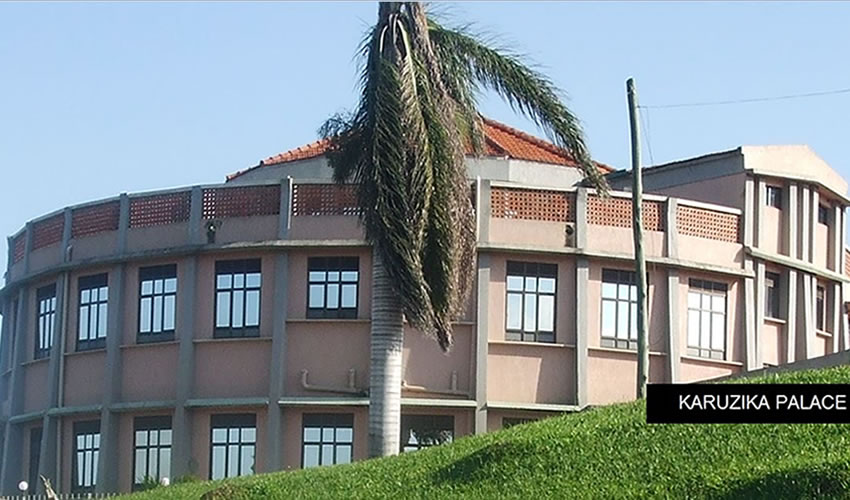 Visit Kabarole on your Safari in Uganda. Kabarole is a beautiful place from which to tour beautiful sights in Western Uganda. One gets a bird's eye view of the area when standing at the bar of the Bela Vista Lodge.
The breathtaking Crater Lake below reflects the green hills that frame the horizon perfectly. Butterflies fleeting about compliment the nimble birds that hop here and soar there.
On clear days, it is possible to see the ranges of Uganda's tallest mountain, the snow-capped Rwenzori especially at sunrise. Below the cliff, residents are seen chasing winged termites which are a seasonal delicacy which are rich in iron, calcium and amino acids which do the body so much good.
The place is endowed with a cool climate and attractions ranging from primate tracking and sightseeing of hot springs, nature walks and bird watching. Many travelers have found the people of Tooro Kingdom and the place irresistible. The people are famously hospitable and charming, not to mention good looking.
The landscape is an endless vista of lovely hills, some of them with cool crater lakes nestled in their valleys.
Saturdays are busy with tourists destined for Queen Elizabeth National Park, travelers going to Kasese or back to Kampala.
The area makes a perfect location for honeymoons and retreats. It is no wonder that many establishments have been set up around here. The four hour trip from Kampala to Nyamitaza crater is testimony to how nature's architecture can be complicated and superb. Archeologists put its age to about 10 million years.