In December 2002, the gateway to Rwenzori Mountains National Park was beautified by Equator Snow Lodge in Kasese made of stone from river Mubuku.
Rwenzori Mountains lie in western Uganda along the Uganda-Congo border. The park protects the highest parts of the 120Km-long and 65km-wide Rwenzori mountain range. The park hosts 70 mammals and 217 bird species including 19 Albertine Rift endemics, as well as some of the worlds rarest vegetation.
The park is a world class hiking and mountaineering destination. Other activities around include a visit to the neighbouring Bakonzo villages, homestead visits, cultural performances and home-cooked local cuisine. This experience is memorable at a comfortable accommodation facility.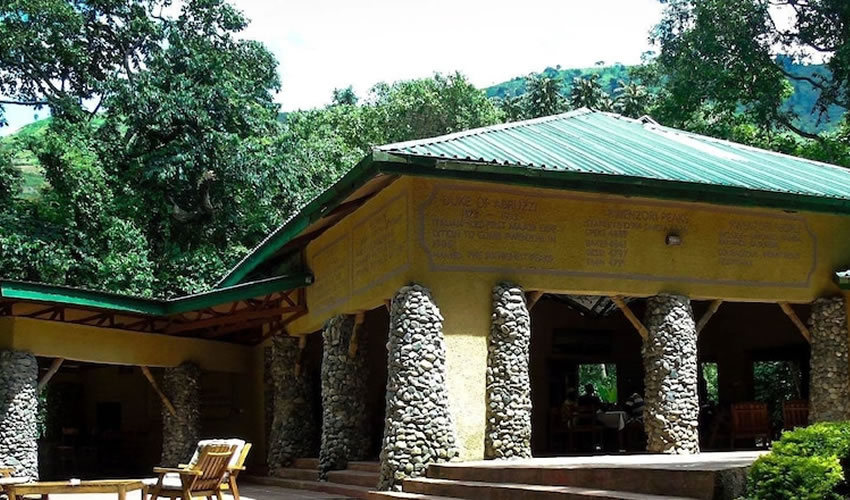 Equator Snow Lodge is a luxurious facility surrounded by the exceptional ecosystem that makes Rwenzori Mountains famous. The lodge is home to trekkers, hikers and adventurous visitors. Equator Snow Lodge Kasese is composed of spacious mountain cabins, fire place and wooden decks. At a close distance are natural hot springs believed to have healing water and ideal for rejuvenation.
The four extremely spacious rooms each contain a double bed, and two single beds. Each room has a private bathroom, a fireplace , and a seating area. The rooms have twin beds, double beds to offer the luxurious feel in area recognised on the world heritage list.
Equator snow lodge is 2.3Km from the centre of Rwenzori Mountains National Park in Kasese . Welcome to luxury on the foothills of the mountains.