What to Pack for a Safari | 5 Things You Absolutely Need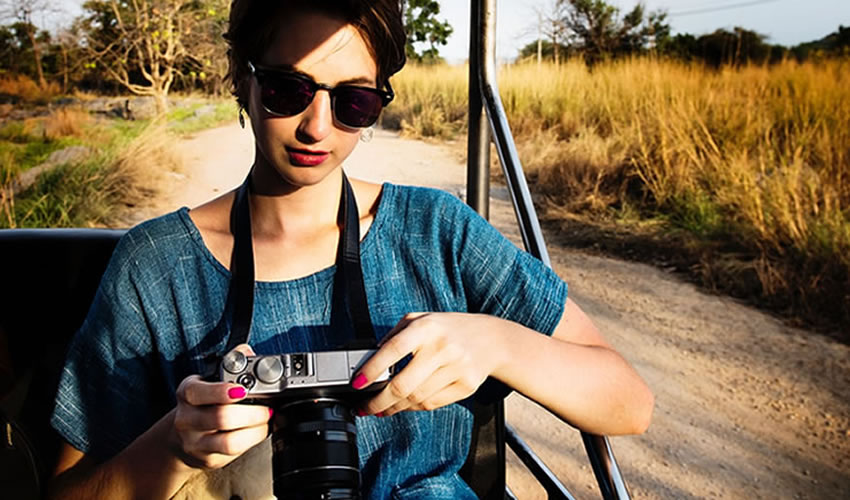 You have been waiting to go on this safari for some time now. Now, It's around the corner, and you're contemplating what to pack and what not to pack. You don't want to miss the essential items you require for a safari. Well, no more worrying. We got you covered. Here are some travel tips on what to pack for a safari.
Important Documents
The most important things to pack are your passport, tickets, travel insurance, and itinerary, which are quite obviously required for your journey. This should be packed in a separate pouch and placed safely in your handbag where it is handy and easily accessible at the airport or anywhere you're asked to show your documents.
Choosing the right type of clothes
Avoid packing bright colored clothes as it can be a distraction to the wildlife. In a safari, you might get covered in dust and dirt. So carry clothes that will blend in with the dirt. Carry lightweight jackets and clothing. It is advisable to carry full sleeve shirts and tees. You can roll up your sleeves according to the weather and roll it down when the weather is cooler. Some of the colors that are advisable for your clothes are tans, brown, olive greens, khakis, and mostly those that are earthy or neutral tones. Remember to keep your clothing comfortable, practical, and casual.
Also, check your luggage weight limit while packing. Check if it includes traveling in a light aircraft. The weight limit on both is different. Including the check-in luggage and handbag, light aircraft will allow around 12 kgs to 15 kgs. In the international flight, there is nothing much to worry about the luggage weight as long as it is between 20 kgs to 30 kgs (approximately around 55lbs). So pack your luggage wisely. Don't worry about taking too many clothes. Some safaris may have services like same-day laundry; however, some may not offer laundry services due to their mobile nature. However, check it out before you leave.
Here are some of the clothing that you should consider packing:
Warm jacket
Safari trousers (the one that has a zipper on the knee)
Sports bra (for women), and comfortable undergarments
Blouse, shirt, or T-shirt (preferably with collar and long sleeves)
Flat shoes that are waterproof or boots, sandals and also socks
Hat, scarf, or bandana
Sarong
Swimsuit (if they have swimming pools in their camp or lodges)
Casual outfit that is smart and elegant in case if there are plans for dinner at a hotel
Raincoat if its rainy season
Check the weather and accordingly carry winter wear, jackets, raincoats, and gloves. You're your luggage according to the weather.
Medicines and other essentials
Remember to carry enough of the prescribed medicines that will last until you return back from your safari. Do not pack your medicines along with your clothes in the check-in bag; keep it in your handbag, where it is easily accessible. Also, carry your sunglasses, sunblock, and lip balm. There would be times when it is difficult to find a bathroom during the safari. You may have to resort to a bush as you may be far away from your camp or lodge. So do include hand sanitizer, baby wipes, wet wipes, and even toilet paper. Females would be required to carry a Go-Girl as well. To carry these stuff around, keep a simple handbag on you. Avoid using expensive bags or handbags on a safari. Also, leave your expensive watches and jewelry at home. Avoid them on a safari.
Also, it is highly recommended to carry mosquito repellents, as there could be mosquitoes and bugs if you're staying in a tent.
Devices – Binoculars, Mobile Phones, Camera, and Flashlight
Carry your binoculars; it is an essential device for a safari. Some of the animals would be hiding behind a tree or bush, or maybe they are at a distance. If you want to spot the animals in the distance or if you want to watch them much closer than they are, binoculars are your best bet. You can pick up an excellent binoculars under $100/-.
Also, carry your mobile phones, cameras, and chargers. You would want your mobile or camera to get a good picture of the wildlife that you witness in the safari. You would want to go back and watch these videos or photos once you are back from the safari. Also, don't miss out on carrying chargers; you will require them for recharging your devices.
Carry a flashlight or rechargeable torch as it can be pitch dark. Led lights are also preferred, especially the one that you can fit in your head. They are really handy and convenient to use.
A journal, a book, and music
If you're a reader, traveling is the best time to read. While you're at the airport or delayed somewhere, you can always indulge in your book. It is a good way to spend time when you're in your tent.
Those who are not into books, music may be your choice of spending time. Remember to carry your iPods or music devices to avoid getting bored while you're waiting at the airport due to a delayed flight or waiting for the safari vehicle.
A journal is where you can record your everyday experience about the safari. You can always go back and read it, to relive the moments. Write down the animals or birds you see in a day, write about the weather, did you make friends, and did you see any different or unusual wildlife. Record the whole experience in the journal. It is an invaluable record, and in the future, you will be glad to revisit and bring back memories of your safari.
Be minimalistic and avoid anything that is expensive. Secure your luggage and use strong combination locks for your luggage. You may not want to spoil your experience of safari because of luggage tampering at the airport.
Avoid camouflage clothing or hats, even though they are in fashion. Especially the green and brown combat color styled clothing should be avoided. It may lead to the police and authorities questioning or harassing you. Be safe, have a good sense of humor, and enjoy the experience.