Red Chilli Rest Camp is situated on the southern bank of Murchison Falls National Park, the largest National Park in Uganda. The camp is located about half a kilometer from the Paraa ferry which connects all vehicles and tourists to the Northern side for activities such as game drives and spot fishing.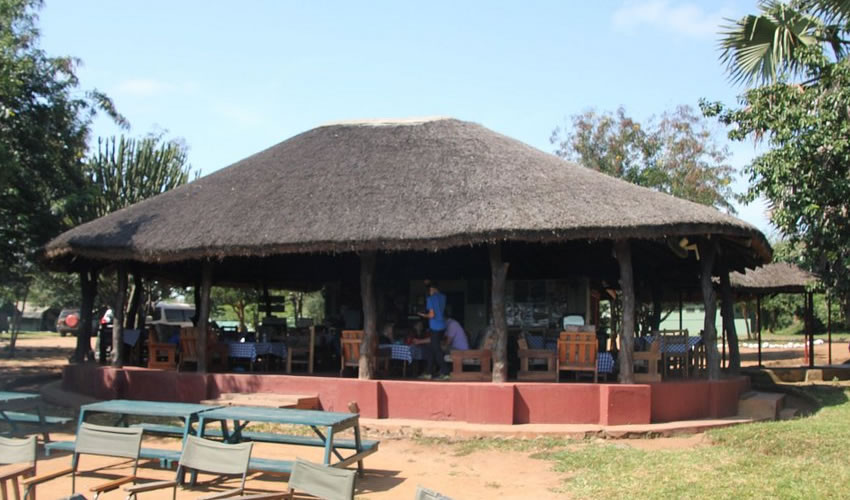 Red Chilli Rest Camp has a restaurant and stocked bar with wines from all continents. At the bar, the stunning scenic vistas cannot go unmentioned! The restaurant serves Alarcate; Breakfast and lunch. The chefs offer options for those interested in meat, fish or vegetarian service. Dietary adjustments are taken into consideration once notified prior to arrival. For guests heading for game drives, packed breakfasts and lunches are arranged.
The bandas are en suite fitted with solar power and water heating systems. For the disabled visitors, the toilets and showers are designed to be comfortable. Every evening, a bonfire is lit to keep the guests warm and enjoy the wild Africa at night. Red Chilli accommodation is a mix of low and mid budget in the park. The accommodation ranges from Safari tents, bandas furnished with public or private bathrooms. The campsite has modern facilities, including showers, cooking area, toilets and security lighting.
Guests to Red Chilli Rest Camp in Murchison Falls National Park are advised to adhere to the following precautionary measures; Anti-malarials are a must have, kindly ignore the wild animals and do not cross there paths, flash photography is prohibited and storage of foods in tents attracts warthogs which are dangerous. Guests are advised to keep the foods with the management.