The Kyambura gorge and the former Kyambura Game Reserve were incorporated into the Queen Elizabeth National Park. The gorge was formed by a river that flows off the Kichwamba Escarpment and into the Kazinga Channel at Katunguru. The gorge is 10 Km long and supports dense forest, which is home to many different forest-living species, including Chimpanzees.
Tourists can visit these Chimpanzees and tracking is organised by Uganda Wildlife Authority in Kampala. On each of the gorge is Savannah, and the view from the edge is spectacular.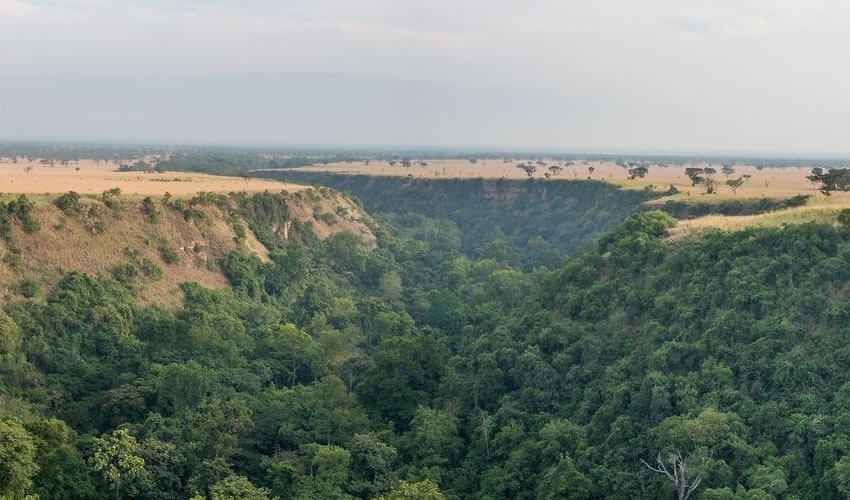 Walking along the top of the gorge and looking down onto the forest gives a wonderful view of the tops of the trees and any birds or animals that may be feeding off them.
Accessibility to Kyambura Gorge is by taking a park ranger with us, who will be able to advise you on up-to-date conditions locally. One possible route is to take the road from Katunguru for about 10 Km towards the escarpment.
Once you get to the gorge it is possible to climb down the 200 meters on it. You pass from dry grasslands at the top to thick forest and the river at the bottom.
A bird that does not fly will never know where the millet is ready, goes a local saying. If you have not visited the Kyambura Gorge and Kazinga Channel in western Uganda, you do not know how much you are missing.