There is no better opportunity to watch the white Rhinos in Uganda than at Ziwa Rhino Sanctuary. The Rhino Sanctuary is the home of the second heaviest mammal on earth which weighs in at 3,600Kgs.
Due to poaching the black and white Rhinos were gradually wiped out hence becoming endemic to the Pearl of Africa.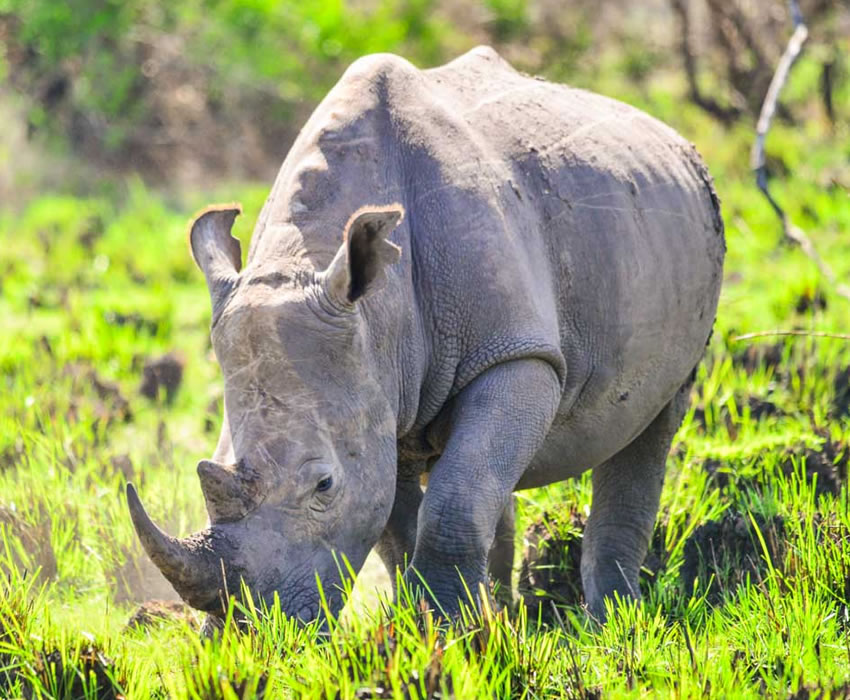 Ziwa Rhino Sanctuary is located 176 Km on the road North of Kampala in Nakasongola district in the Kafu River Basin off the Kampala – Gulu highway. The same road connects you to Murchison Falls National Park. The sanctuary is the breeding ground for presently 15 Southern Rhinos, under Rhino fund Uganda. Visitors are guaranteed to see the animals while on foot.
The guides at the Rhino Sanctuary are professional and technical about wildlife related activities. Therefore, African Pearl Safaris can guarantee you a memorable experience as you hang out with Moja, Hassanii, Nandi, Bella, Taleo, Kori and their off springs. But besides the Rhinos, you can enjoy activities such as nature walks, bird watching.