The Zanzibar Village Life Excursion will give you an interesting insight into the traditional life of fishing and farming.
The excursion begins with a visit to a spice plantation. Not only will you see how farmers cultivate spices, fruits and vegetables, you will also get to smell and taste them, as fruit samples and spiced teas are served.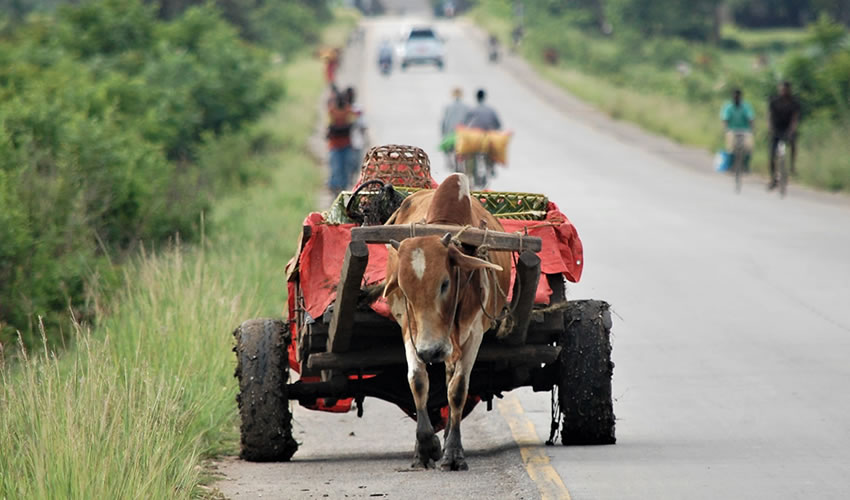 After a short stop at the Kidichi Persian Baths you will proceed to the village of Mchangani where little has changed during the last centuries. Women still use dried palm leaves for weaving mats and thatching roofs. Enter a local house and see how women paint henna and collect water from a well.
A local will show and explain you how the coconut is essential for the villagers. You can participate and learn how to remove the husk and witness the grating process.
At the Mkokotoni fish market you can see the variety of fish caught in the Zanzibar seas.
Next stop is a local blacksmith showing how to manually make nails.
At around 1:30 p.m. lunch will be taken in Nungwi. The restaurant is situated at one of the most beautiful beaches of the island and guests will be given the chance to take a splash into the turquoise blue water. So don't forget to bring your beachwear!
In Nungwi you will witness how wooden dhows are built. It is fascinating to watch the local craftsmen with their simple tools and constructions materials.
Last stop on the Zanzibar Village Life Excursion is the "Mnarani natural aquarium". This lagoon serves as a study and preservation area and also as a sanctuary for the endangered green sea turtle.
Note: ( Optional)
Clients are recommended to donate for villagers especially kids who will be around them ,but money is not preferred to children ,we advise exercise books, clothes, pens or any school tool etc in little amount, each per kid. But donation is not compulsory, this is a Company advice.