You will find our Zanzibar Day Tours very exciting and quite memorable. Explore Zanzibar Island by booking our Zanzibar Prison Island Tour. Zanzibar Island is a great place to relax and feel at home on your safari in Tanzania.
Prison Island 1/2 Day Tour
A Local motor boat will bring you on a 20 minutes ride to Prison Island. The islet was formerly used as a private detention for disobedient slaves. Later a jail was constructed, but never actually used.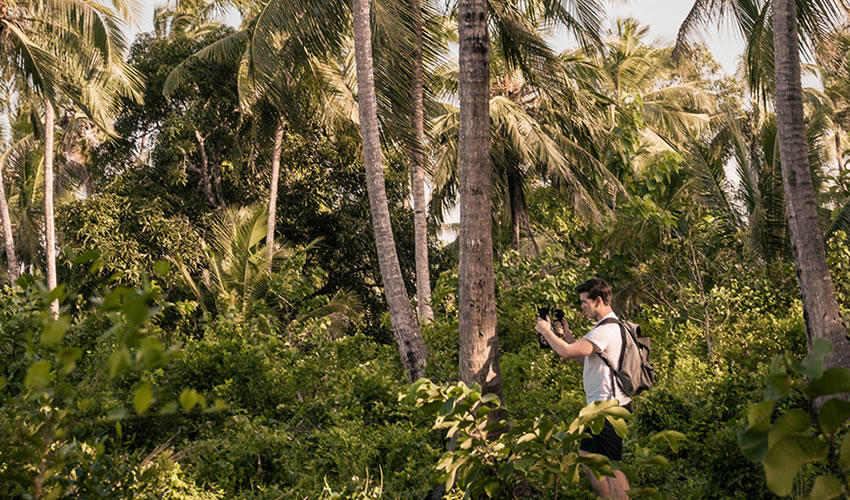 Today the island is a small tourist resort, famous for its giant tortoises. Our tour guide will give you a short introduction to the islet's interesting past and you can then spend some time sunbathing, swimming, snorkelling, or walking around to see tortoises and peacocks.
Chumbe Island Day (MARINE PARK) Tour
This Island is situated 8 miles southwest of Zanzibar Town and covers an area of approximately 20 ha. It is an uninhabited island dominated by coral rag forest and bordered, on its western shore, by a fringing coral reef of exceptional biodiversity and beauty. Based on the initiative of Chumbe Island Coral Park Ltd, a private company created for the management of Chumbe, the island was gazette in 1994 as a protected area by the Government of Zanzibar.
The Zanzibar Prison Island Tour covers 16 hectors of undisturbed forest and surrounded by a virgin coral reef, which can be reached in about 45 minutes by boat. The sanctuary has more than 200 a pieces of pristine stone corals, about 400 species of fish and turtles & dolphin regularly passing by. A fixed number of people are allowed to go there, which is not more than 14pax for a day trip and for accommodation is 13 when it's full. You will do a guided walking in the small forest, snorkel, swimming or just relax.