There is nothing more romantic than sailing away together on our Zanzibar Island Sunset Cruise into a golden sunset in our traditional Swahili dhow, this is a special organization just for two, ensuring that your Honeymoon vacation is the magical, memorable, and heart warming experience that it should be.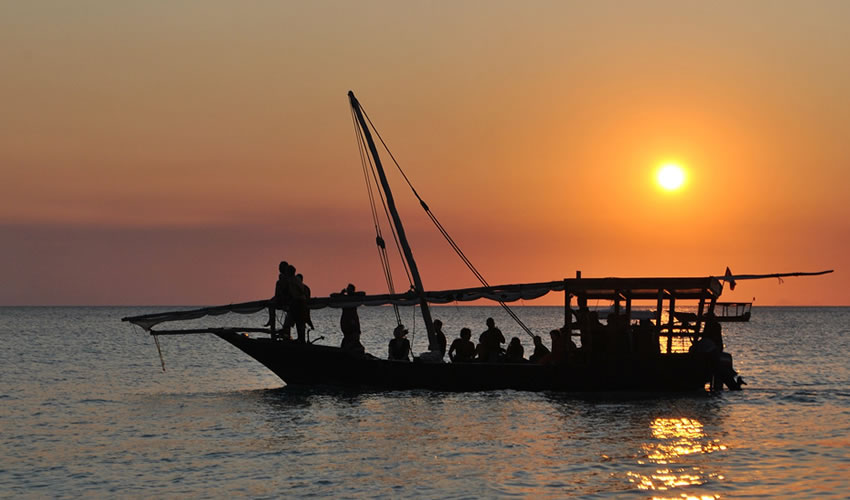 Aboard our dhow with Latin sails that glides silently along the stone town coast of Zanzibar under starry and moonlit sky, we are giving you a wonderful honeymoon treat offering intriguing different view of this amazing Island, enjoying the scenery by evening with its soft silent wind which is truly mesmerizing.
We also entertain you with special welcoming services, snacks, wine, beer, sparkling wine, soft drinks and traditional live music, just to make memorable your special date.
Contact us today to join our Zanzibar Island Sunset Cruise.