Primate Lodge Kibale was selected among the best 19 tourism accommodations for travelers to look out for by Essence, a Black Women Magazine in the United States of America. Your visit to the Pearl of Africa will explain why! However, here is a little insight.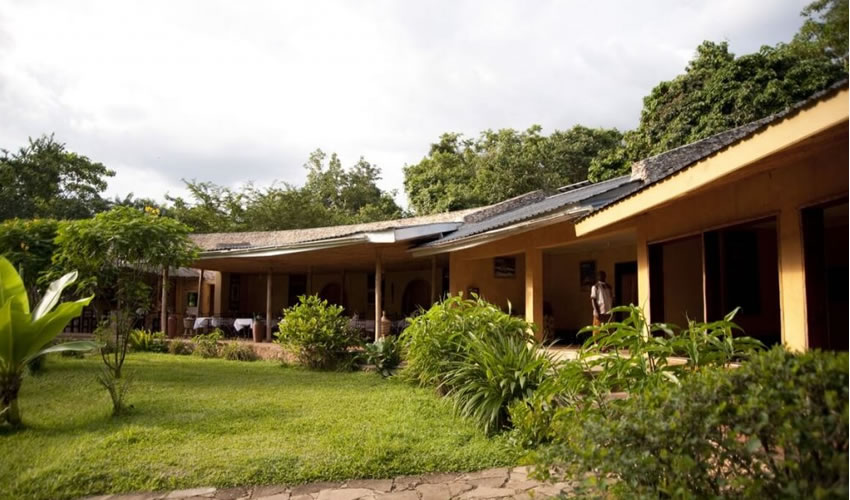 Primate Lodge Kibale is an eco-friendly gem nestled deep within Kibale Forest National Park popularly known as the Primate Capital of the World. The amazing rustic, contemporary and traditional setup is made to enable visitors enjoy comfy and lavishly styled accommodation under the African stars both before and after A Chimp tracking Experience.
The 795-sq-km Kibale National Park is a lush tropical rain forest, believed to have the highest density of primates in Africa. It's most famous for being one of the best places in the world to track wild chimpanzees, with five groups habituated to human contact. It is home to 13 primate species, with the rare red colobus and LHoests monkeys. Kibale National Park is located in the districts of Kabarole and Kamwenge, approximately 320 kilometres, by road, west of Kampala, Uganda's capital and largest city. Fort Portal in Kabarole District is the nearest large city to the national park.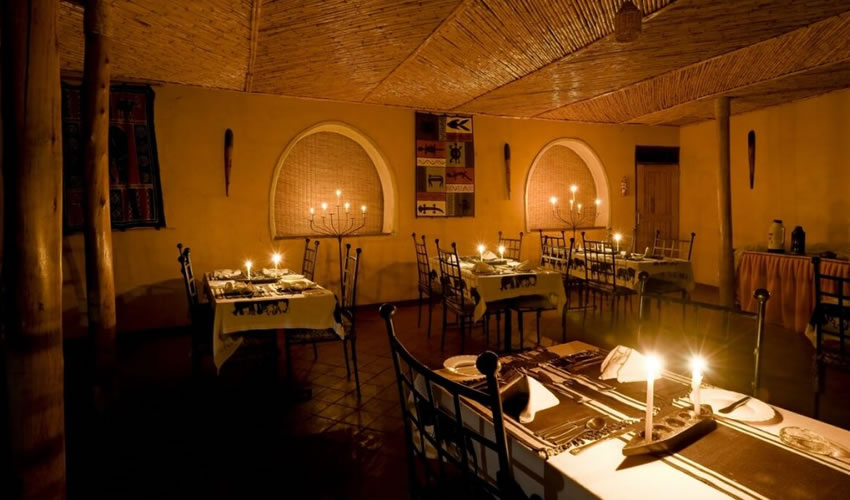 Besides enjoying the cool weather in the area, sit back and relax because technology will find you in your comfort zones. The Accommodation has free Wi-fi to enable your communication just in case you have a good reason to miss home or if you wish to share some photos on Instagram.
The Guest accommodation has 16 rooms with 9 luxury cottages, 7 standard Cottages and an adventurous Sky tree house. The bar is well stocked with your favorite drink as you enjoy the lazy days. For readers, a mini library is there to keep you partly on your routine. The dinning terrace, complimentary room service, an evening camp fire, laundry service (at a small fee) as well as free Wi-fi in the public areas is more than you can pay for.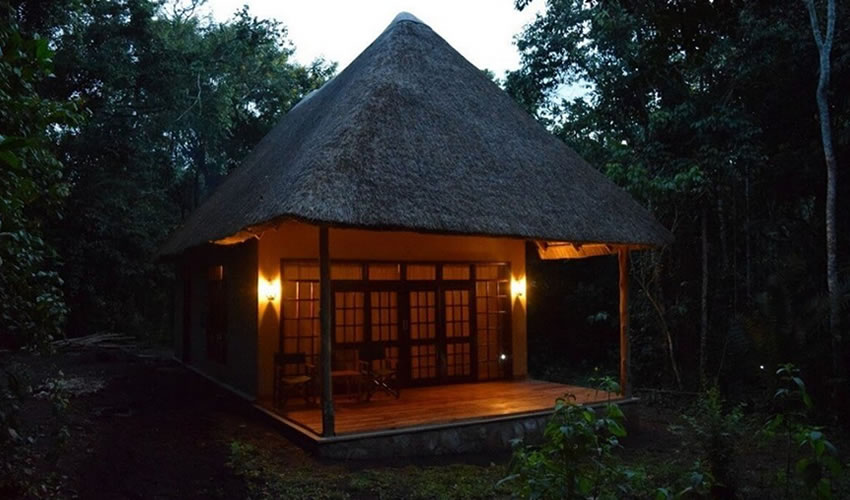 The environmental conscious lodge contributes to the livelihood of the surrounding communities by involving the local families in different service areas, ranging from employment and the supply of locally grown products to providing handmade crafts and cultural performances. Your visit to the award winning lodge is support to the community.