Murchison River Lodge is scenically located on the southern bank of the River Nile overlooking Murchison Falls National Park, pods of hippos and papyrus islands. Murchison Falls National Park is blessed in superlative ranking as one of the best, largest and oldest protected area in Uganda. From Uganda's Capital Kampala, African Pearl Safaris visitors are driven through Masindi for about 3.5 hours, and then it takes 2-4 hours to Murchison River Lodge depending on the stop over checks.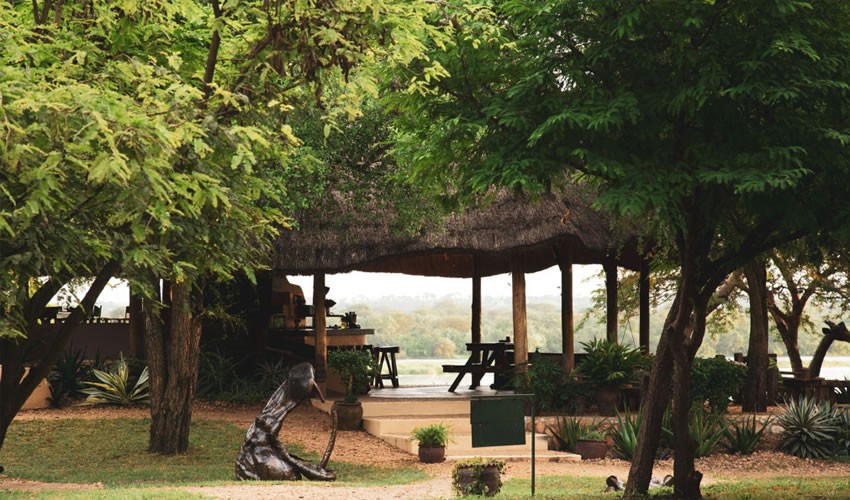 The Family owned Murchison River Lodge offers comfortable mid-range accommodation for families, couples, groups and individuals. It boasts of an intimate lodge restaurant, bar and terrace bar with an extensive wine list and carefully crafted food menu. A complimentary tea and fresh coffee is available from 4pm. Beneath a large thatched roof is the where you can enjoy breathtaking views of the River Nile and Murchison Falls National Park. From this vantage point visitors are able to view African elephants, hippos and water buck wading through the water to graze on the islands. Power shortage is never in the lodges vocabulary, because everything on site runs off solar, including the fridges and freezers.
Our visitors are assured of Re-energizing, de-stressing and relaxing at the Murchison River lodge fabulous pool. The pool is well set amongst trees with a view of the River Nile. The baby pool is adjacent to the main pool with the right depth for babies and toddlers in order to keep them active and entertained. The thatched pool lounge is open from dawn until dusk and contains a shower/changing room, toilet, hand washing facility and pool towels. Do not worry about keeping in touch with your friends and family! Free WiFi is available.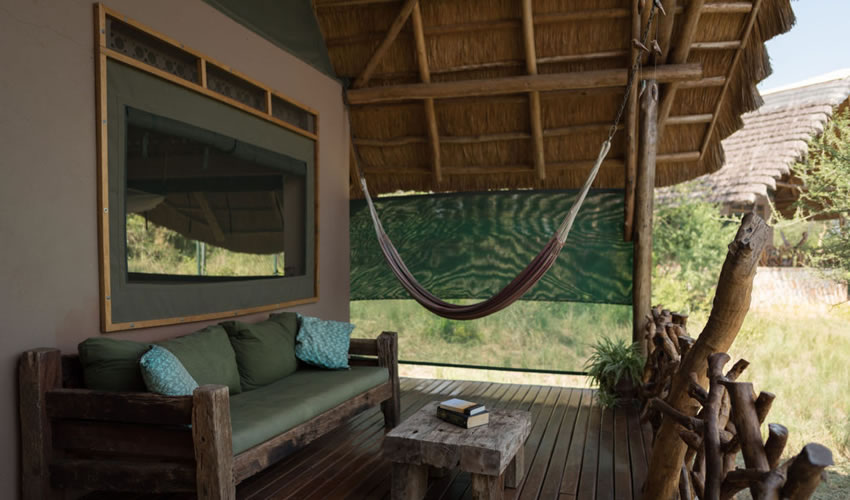 Murchison River Lodge has cottages, camping sites and en-suite thatched safari tents. The 4 thatched spacious cottages have attractive furnishing making each one unique whereas, the furnished en-suite thatched safari tents are on level ground amongst the bush, with three positioned close to the river bank. All tents are twin shared, although four of them can include a third bed and a baby cot if required (handy when travelling with young children) and have an outside area complete with safari chairs and table.
The 5 comfortable camping tents are on level ground around the large campsite area at the back of the property, away from the river. The furnished covered tents are located in the bush and guests have use of the spacious and clean shower and toilet block positioned next to the campsites main entrance.
Upon departure, we encourage our visitors to purchase African crafts in the Lions Den Craft Shop is located in the car park. The local crafts are made and purchased from within Uganda.