Murchison Falls National Park, being Uganda's largest national park offers a lot to see and marvel at including vast animal and bird species. Staying at Chobe Safari Lodge in Murchison Falls National Park gives visitors a luxury experience of life in the wild.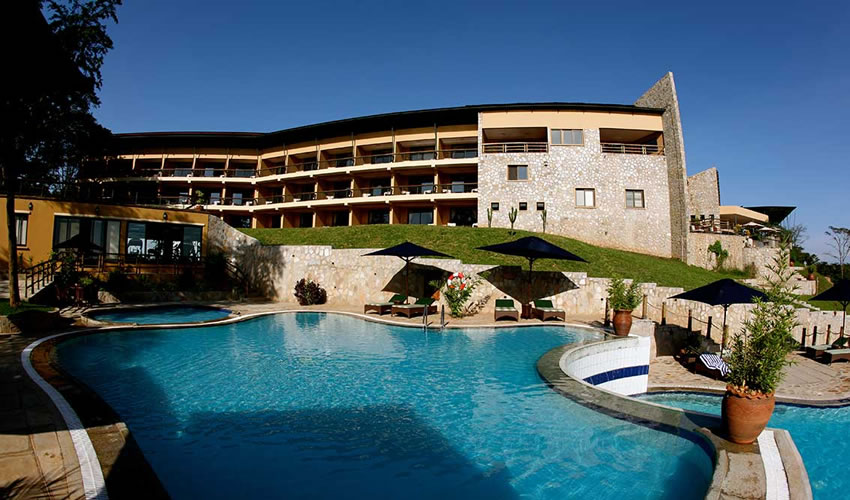 Located North of the 1,500-square – Mile Murchison Falls National Park is one of the most sought after gems in Uganda. Murchison Falls National Park is named for the dramatic Murchison Falls, where the river explodes violently through a narrow cleft in the Rift Valley escarpment to plunge 140 feet into a foaming pool below.
"We did not actually stay the night here, but we spent the entire day and the views were spectacular! The pool was fabulous! The food was ok. We saw hippos, a warthog, giraffes, lots of lizards, some monkeys and baboons. The Nile River is just breathtaking! If we ever get back to Uganda, we will definitely be going back! I'd like… More." This is a review on TripAdvisor by a satisfied guest at Chobe Safari Lodge.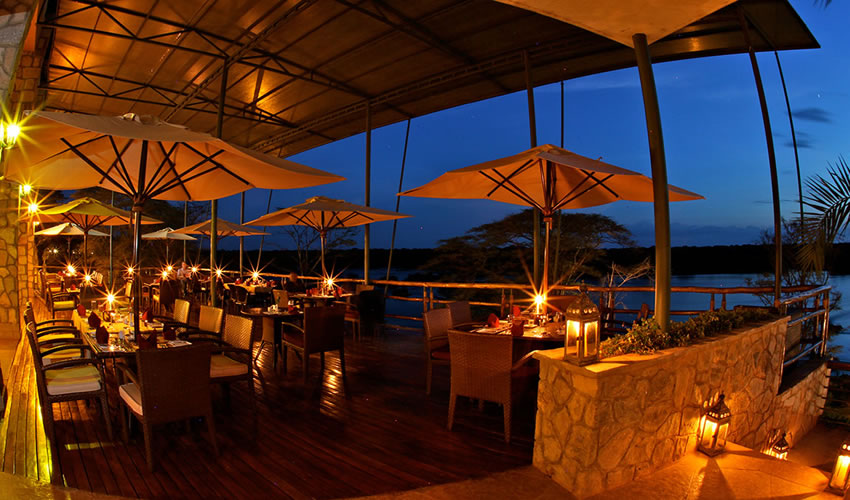 Marasa Holdings' luxurious lodge boasts of a Presidential Cottage, 21 luxury tents, 4 suites, 36 elegant guest room and a state-of- the-art 100 seater Conference block. Marasa Holdings is a member of the Madhvani Group of Companies, one of the largest private-sector groups in East Africa.
Chobe Safari Lodge is a good bird watching spot and beautiful place to view the African Elephants. The area is also one of Africa's best places for fishing. This crown jewel offers spectacular views of the longest river in the World; River Nile blended with the rumbling and thunderous rapids. All rooms and luxury tents have balconies offering uninterrupted views of the Nile.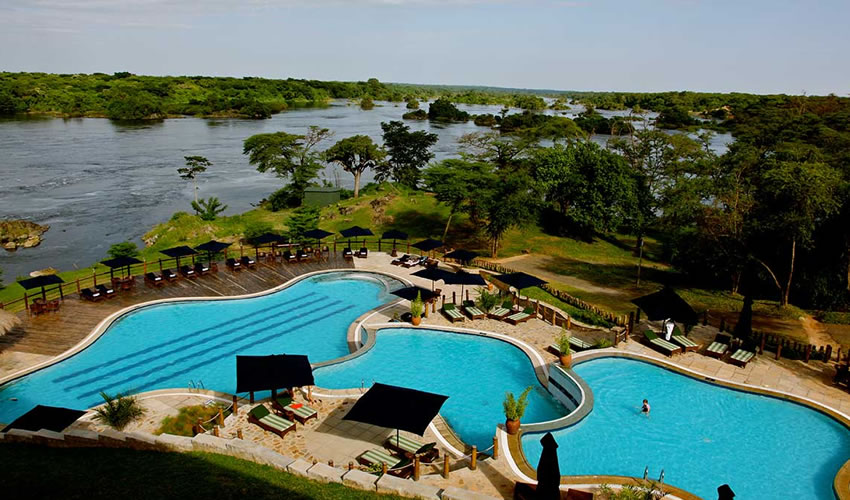 Chobe Safari Lodge is a honeymoon haven and romantic spot where Wild and bird life is appreciated. The sightings of Buffalo, Elephant, hippos and rare shoebill stork cannot go unmentioned in the upscale Chobe vicinity.