Bigodi Wetland Sanctuary in Uganda was established by KAFRED (Kibale Association for Rural Development), a community based organisation to protect the Magombe swamp which harbours a variety of birds, primates, butterflies. The Magombe swamp is 3 Km past the Kibale Forest National Park towards Bigodi. In the morning and late afternoon you can take a guided swamp walk along a trail of board walks.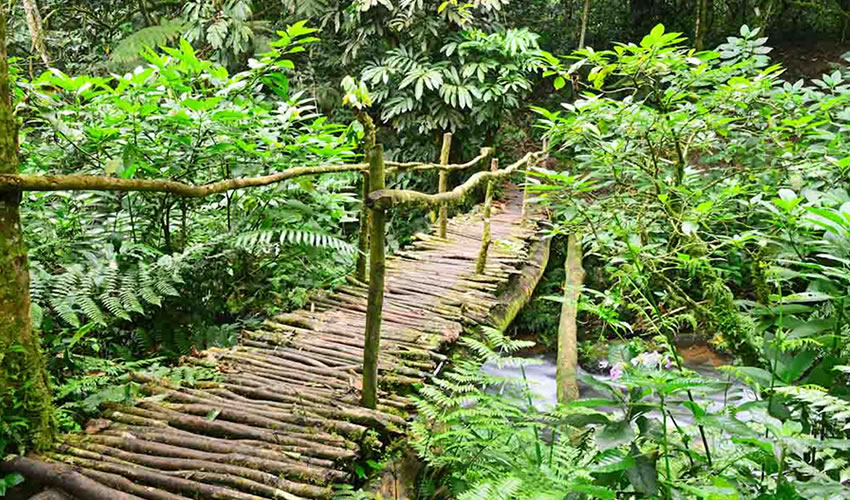 Guided walks through Bigodi Wetland Sanctuary in Uganda have been developed with the aim of assisting community development projects in Kibale area. Therefore Tourism stakeholders support the income generating projects. The guides have been trained with commendable knowledge of bird life, and also skills of spotting elusive primates from a distance.
The swamp is rich with a vast array of vegetation. The most common tree species are wild palms, polita figs and wild rubber trees. It also has ferns, water lilies, flowers, land grasses and reeds. The dominant vegetation however is the papyrus. Primates such as the red colobus, black and white colobus and Red-tailed monkey live in the swamp, along with over 135 species of birds, including the great blue turaco, and a large number of butterflies.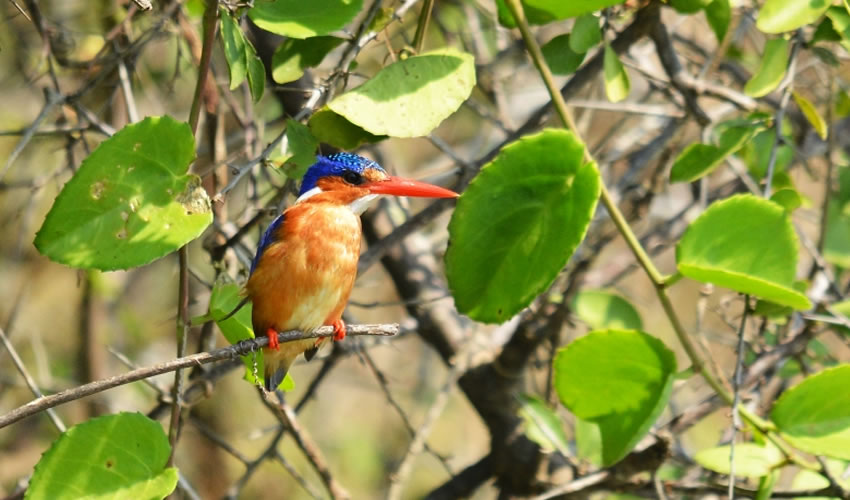 The sanctuary is surrounded by a variety of accommodation that suits the various needs of clients. At the office, and eat out prepares Eco-Burito, a snack that is nourishing after an hour's walk.
Bigodi Wetland Sanctuary in Uganda is just off the road between Fort Portal and Kamwenge , about 5 Km south-east of Kanyanchu.